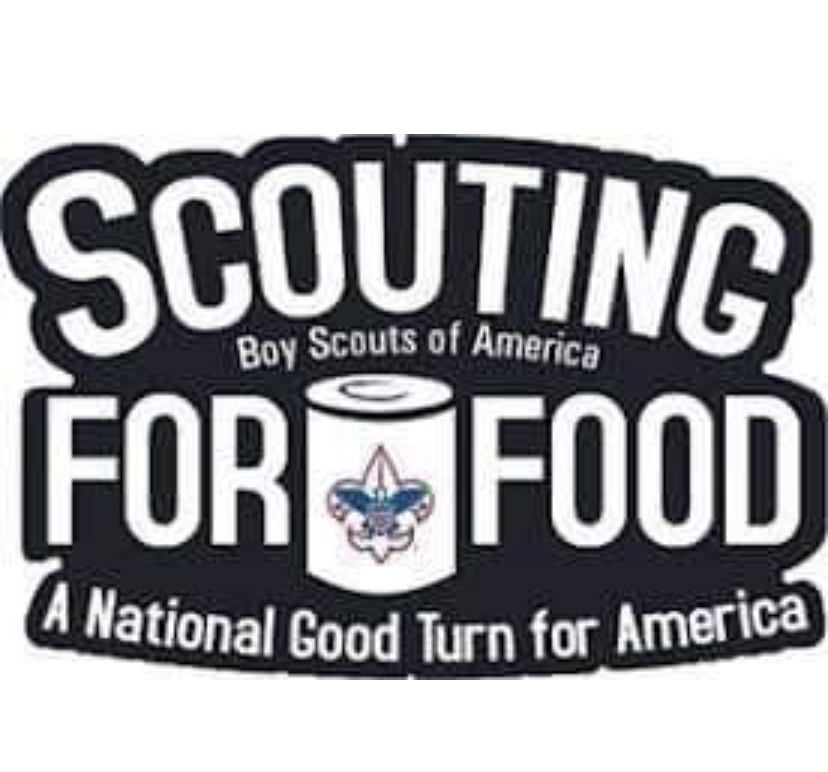 Scouting for Food is one of the Boy Scouts of America's best known national service projects and is conducted by virtually every local Boy Scout council across the nation on an annual basis. Scouting For Food was first conducted on a national level, as a National Good Turn, by the BSA in 1986 and collected more than 60 million food items in that year. An annual tradition, Scouting for Food rallies Scouts across the nation to collect food for local food banks.

Scouts from Cub Scout Pack 38 and Scouts BSA Troop 7 will be collecting non-perishable food items on Saturday, February 13th from 10:00am – 1:00pm at the Summerville Tennis Courts and again on Saturday February 20th from 10:00am – 1:00pm at the same location. There is no need to get out of your vehicle as this will be a drive thru drop off. Scouts and Leaders will be there to collect donations curbside. All donations received will remain in Chattooga County benefiting the Community Resource Center of Chattooga.
Donations can also be made at the Chattooga County Tax Commissioner's office located at 120 Cox St. Starting on Monday, February 15 – Friday February 19 during normal business hours.
What can be donated:
Canned and Dry Food Products are needed (no frozen, glass or perishable items please!) In addition to canned foods, Scouts will be happy to accept the following items:
Diapers (all sizes)
Toothpaste (all ages)
Toothbrushes (med/soft)
Deodorant (antiperspirant)
Toilet Paper
Tissue
Wipes (hypo-allergenic)
Razors
Q-Tips
Soap
Bandages
Combs/Brushes/Picks
Feminine Hygiene Items
First-Aid Supplies
Laundry Soap
The Scouting for Food Community Service Project teaches youth to "help other people at all times".