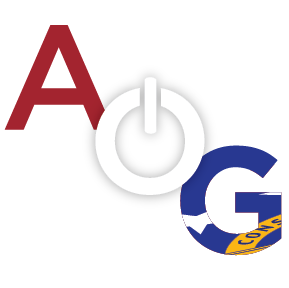 Summerville's Georgia Power office is one of the 100 around the state that are closing this week.

The utility company announced earlier this year that the offices were closing as a result of shifting customer trends to electronic payments that have tripled over the last decade. Customers who pay in person are slowing in some areas, but not that is not an accurate reflection here in Chattooga County where much of the population lives pay check to pay check and most are not comfortable with electronic payments. There are even some Georgia Power customers in the County who do not have checking accounts and pay with cash at the counter.
I personally pay my bill every month in the office. I enjoy going in and checking on Ms. Arlene and Ms. Frances getting caught up on the goings-on in the community whether it be the arrival of a new baby or the passing of a loved, local sports or local events, these ladies are my friends and they care.  I know I am far from alone. They are community support as they extend their time and love or empathy to every customer that comes through the door.
As shocking as it may be people in Rome or Atlanta, Chattooga County folks still have "bill paying days" where they head out to pay their water and power bill. I remember taking my Granny on "bill paying day", she never drove, and at that time you could pay your cable and telephone bill in town too.
Living in a small town has it perks and seeing Arlene Hardeman and Frances Fortune once a month at 'the Georgia Power office' for many people was something that was looked forward to and the only pleasant thing about paying the bill.
Arlene Hardeman started at Georgia Power in 1999 and Frances Fortune began at Georgia Power in 1996 . Frances has witnessed first hand many changes within the company from technology to complete programming systems updates, to the way the Company interacts with the customers. "I am going to miss the people," said Frances almost misty eyed. People do not just shuffle in and out of the office, "they linger and talk for 5, some 10 minutes," said Frances.
Frances is taking the closing of the office as an opportunity for retirement. Arlene will transfer to the Rome office, "it won't be home, but I was lucky to get the job," said Arlene. Gone will be the short commute to work that Arlene has been accustomed to after years of living just 100 yards from her office.
By the time 2017 rolls around, 5,000 authorized payment locations will be set up around the state in places like grocery stores and Walmart's. The payment locations will not take checks or credit cards and will have a $1.50 processing fee.
A total of 250 employees are being affected by the closings. The operating part, the engineers, etc. of the building, will remain in operation.
Customers seeking information on their nearest payment location can call 1-888-660-5890 or go to www.georgiapower.com/contactus. See where locations remain open on Georgia Power's website.