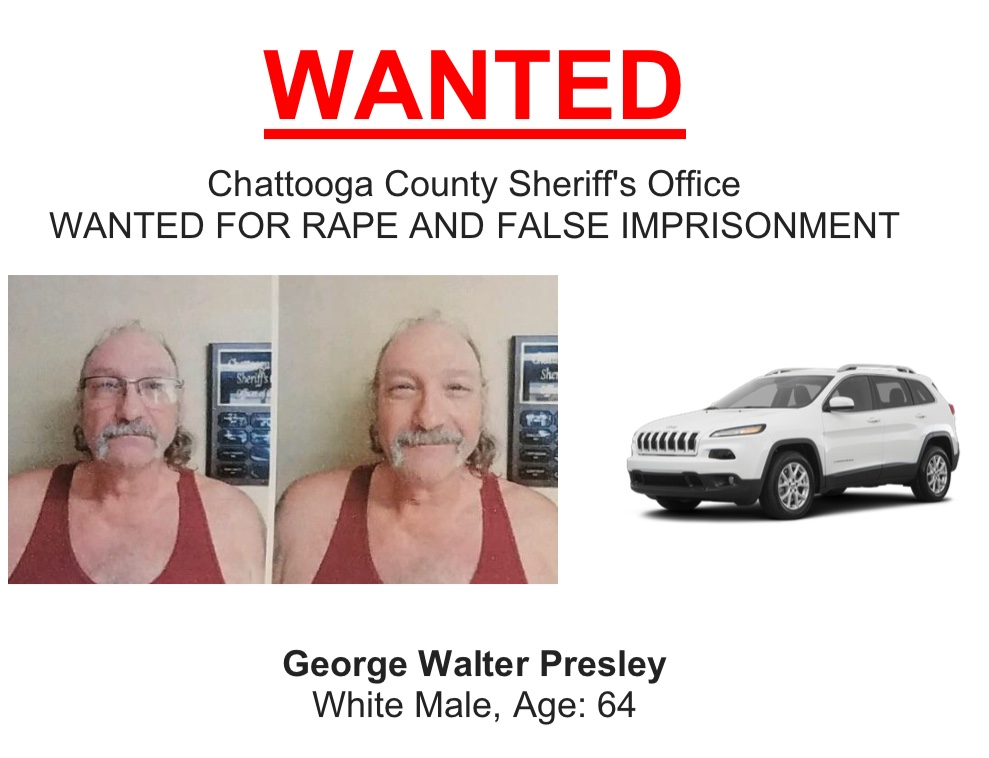 WANTED
Chattooga County Sheriff's Office
WANTED FOR RAPE AND FALSE IMPRISONMENT
George Walter Presley
White Male, Age: 64
Last known to be driving a 2016 White Jeep Compass Similar to the one pictured above.
Presley may be in possession of a WEAPON.
Sixty-four-year-old George Walter Presley is wanted in connection with a rape that happened within the past forty-eight hours in the area of Fish Hatchery Road in Chattooga County.
Sheriff Schrader stated that Presley is believed to have lured a woman to his home after offering to help her with car trouble.  The woman was able to escape.
If you see or know of Presley's whereabouts, DO NOT-approach!
Please contact 911 immediately or the number below.
LAW ENFORCEMENT
USE CAUTION
Presley has a history as a sex offender in Chattooga County, having been convicted for the rape of a minor.