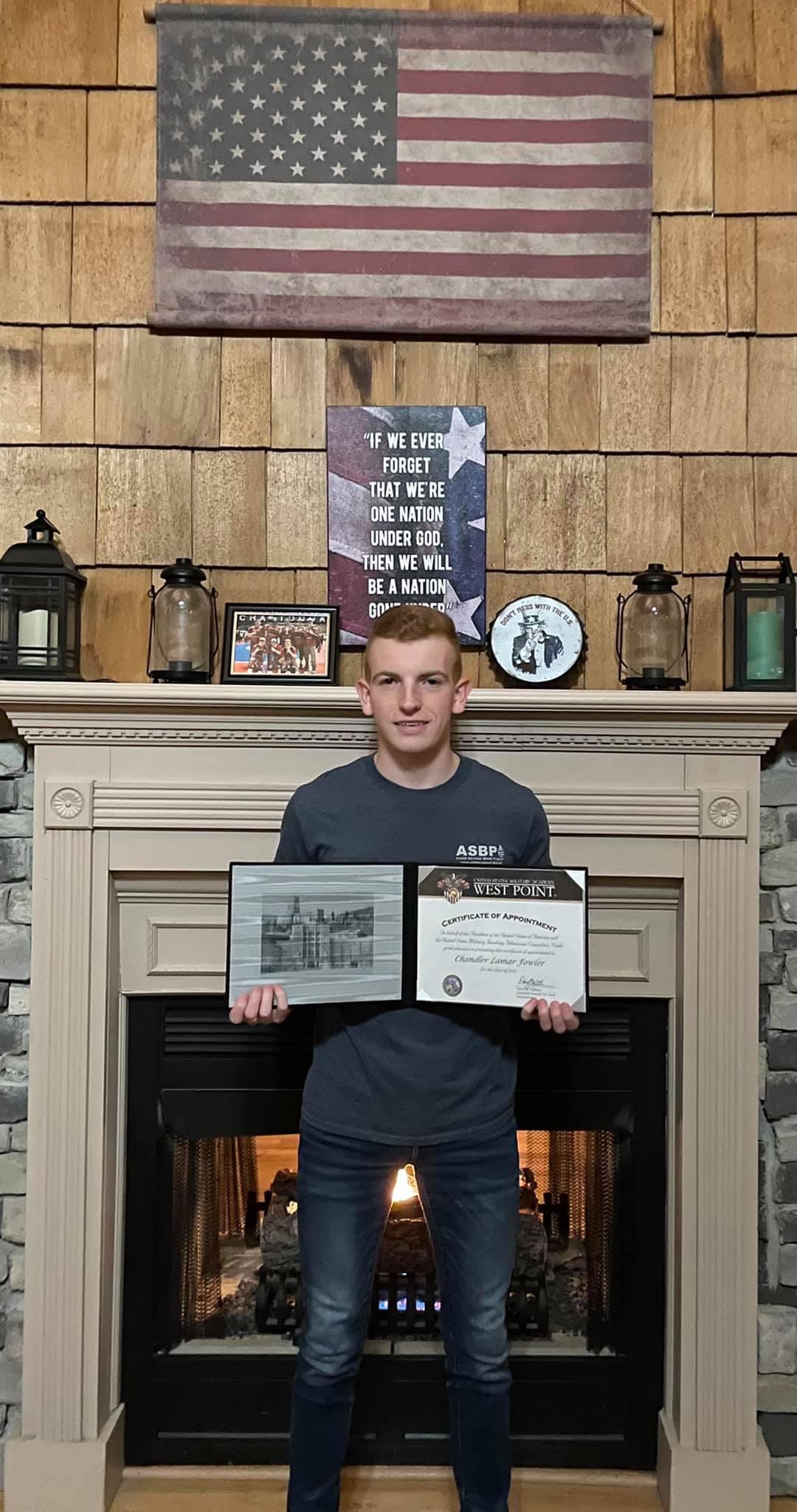 Chattooga County resident, Chandler Fowler, 19, has been appointed and accepted the appointment to the United States Military Academy at West Point.

Fowler is a 2020 graduate of Chattooga High School and was fifth in his class.
He joined the Army Reserves and completed IET in 2020.
He is currently a student at Kennesaw State University.
His parents are Samantha Fowler, Trion, and Lamar Fowler, Adairsville.
The United States Military Academy, also known as West Point, Army, Army West Point, The Academy, or simply The Point, is a four-year federal service academy in West Point, New York, with a 9% acceptance rate.
The U.S. Military Academy at West Point's mission is "to educate, train, and inspire the Corps of Cadets so that each graduate is a commissioned leader of character committed to the values of Duty, Honor, Country and prepared for a career of professional excellence and service to the Nation as an officer in the United States Army."