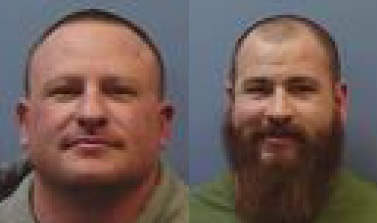 Two former Chattooga County law enforcement officers turned themselves in after an indictment was issued for the pair's involvement with an illegal substance and making false statements.
Former Summerville Police Officer Matt Craig and former Chattooga County Sheriff's Deputy Kenneth Martin were booked into the Chattooga County Jail as a result of a GBI investigation and later released on bond.
The Chattooga County Sheriff's Office wasn't involved in any part of the investigation. Sheriff Schrader told AllOnGeorgia, "once they were advised of the indictments, they made arrangements to turn themselves in. They were booked and released on bond."
The GBI led the investigation on Martin and Craig.