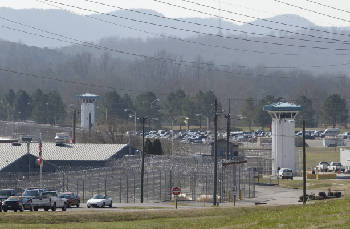 The Georgia Department of Corrections (GDC) released a press release stating there is an investigation surrounding the death of an inmate at Hays State Prison (HSP) in Trion, Ga. The death is a suspected homicide.


According to the press release on January 17, at approximately 11:57 a.m., inmate Marion Luke (GDC#1117396) was assaulted by another inmate.  Medical personnel and staff responded and took him to medical, awaiting the arrival of Emergency Medical Services.  Inmate Luke was pronounced deceased at approximately 12:05 p.m., in the medical unit by the facility physician.  GDC is conducting an investigation into the death, as standard procedure.
Luke was sentenced to eight years in 2014, in Dekalb County for Aggravated Assault.
###
About the Georgia Department of Corrections (GDC)
The Georgia Department of Corrections (GDC) has one of the largest prison systems in the U.S. and is responsible for supervising nearly 52,000 state prisoners. It is the largest law enforcement agency in the state with approximately 10,500 employees.