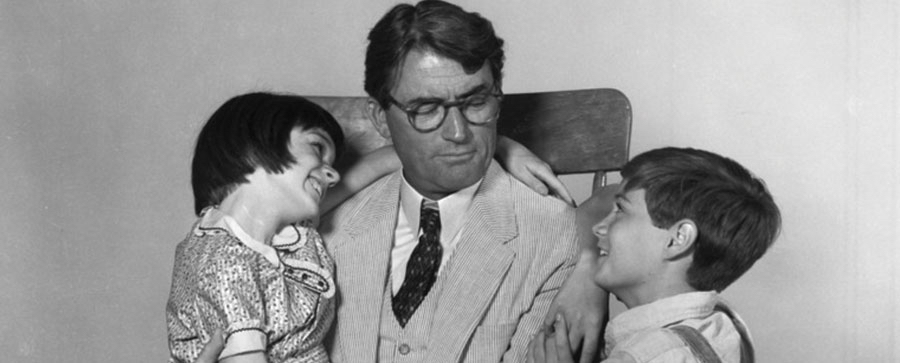 Here's your chance to watch the classic film To Kill a Mockingbird on the big screen.
To Kill a Mockingbird will have two screenings on Sunday, January 20 at the TIVOLI THEATRE located at 709 Broad St. in Chattanooga, TN.

Showtime Information:
DATE: Jan 20
TIME: 2:00 PM
DOORS OPEN: 1:00 PM
$12.00 Adults / $10.00 Children
DATE: Jan 20
TIME: 6:00 PM
DOORS OPEN: 5:00 PM
$12.00 Adults / $10.00 Children
About to Kill a Mockingbird:
Ranked 34 on the American Film Institute's list of the 100 Greatest American Films, To Kill a Mockingbird is quite simply one of the finest family-oriented dramas ever made. A beautiful and deeply affecting adaptation of the Pulitzer Prize-winning novel by Harper Lee, the film retains a timeless quality that transcends its historically dated subject matter (racism in the Depression-era South) and remains powerfully resonant in present-day America with its advocacy of tolerance, justice, integrity, and loving, responsible parenthood. Atticus Finch, the small-town Alabama lawyer and widower father of two, Gregory Peck gives one of his finest performances with his impassioned defense of a black man wrongfully accused of the rape and assault of a young white woman. While his children, Scout and Jem, learn the realities of racial prejudice and irrational hatred, they also learn to overcome their fear of the unknown as personified by their mysterious, mostly unseen neighbor Boo Radley.
About The Bobby Stone Film Series: 
Named in honor of Chattanooga native and Tivoli Theatre Foundation Director Emeritus Bobby Stone, this unique series brings film back to the Tivoli with the spirit of Bobby's expert eye and passion for film, featuring both first run and classic titles. Films will include arthouse and other distinctive programming reflective of Bobby's love of cinema and his own skill in cinematography and capture of light. These showings would not be possible without recent generous contributions towards the installation of new equipment and a renovated projection room.
The Bobby Stone Film Series follows the successful installation of a new state of the art digital sound and projection system valued at $350,000.  The new system includes a brand new 4k digital projector, immersive surround sound, and a 50-foot drop down screen, the largest of its kind in North America.