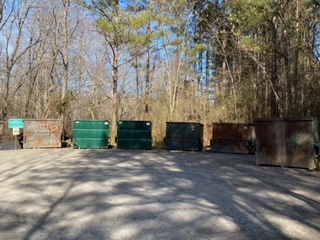 Chattooga County Commissioner Blake Elsberry is looking for a new dumpster site for the Menlo community.
The current dumpster site located on Highway 48 across from The Barn Dance is set to close on February 28.
The individual who owns the land where the dumpster site is located has decided to sell. The only dumpster site property the county owns is the transfer station "we don't own the other dumpsites," Elsberry explained.
In addition, Elsberry is also looking for a dumpster site for the other side of Taylor's Ridge, across the mountain, for the Gore community. "It's a big issue for that community, we used to have one over there on Little Egypt, but the owners wanted us to take it out," Elsberry said.