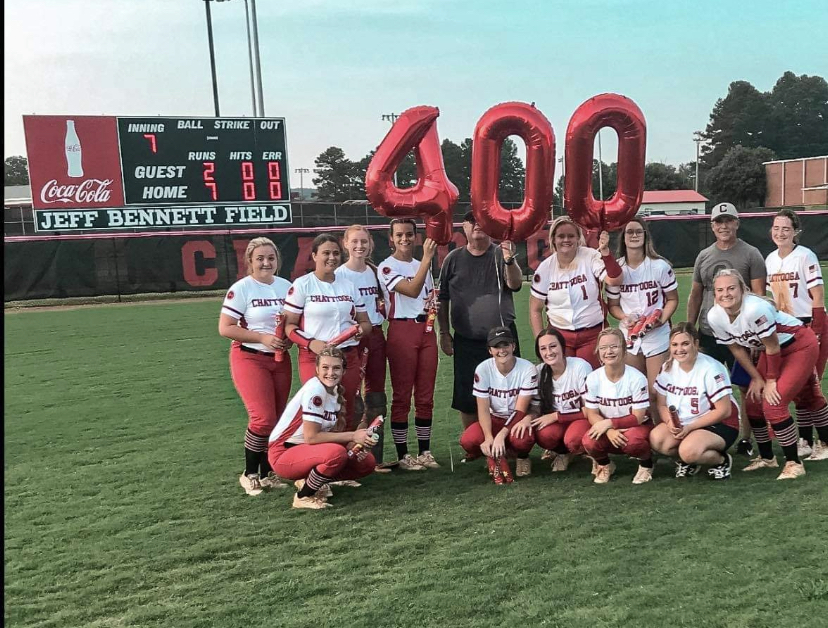 Chattooga Lady Indians Softball Claims Lead In Sixth Inning To Defeat Armuchee Indians, Coach Bennett Gets 400th win

In a game filled with emotions, Chattooga pulls out a win for the ages.
The field was lined and finished out with the #3 painted on both sides of the batters box for Chattooga Softball player Ella Hurley who was injured in a car accident. Ella's presence has been with the team even in her absence while she rehabs.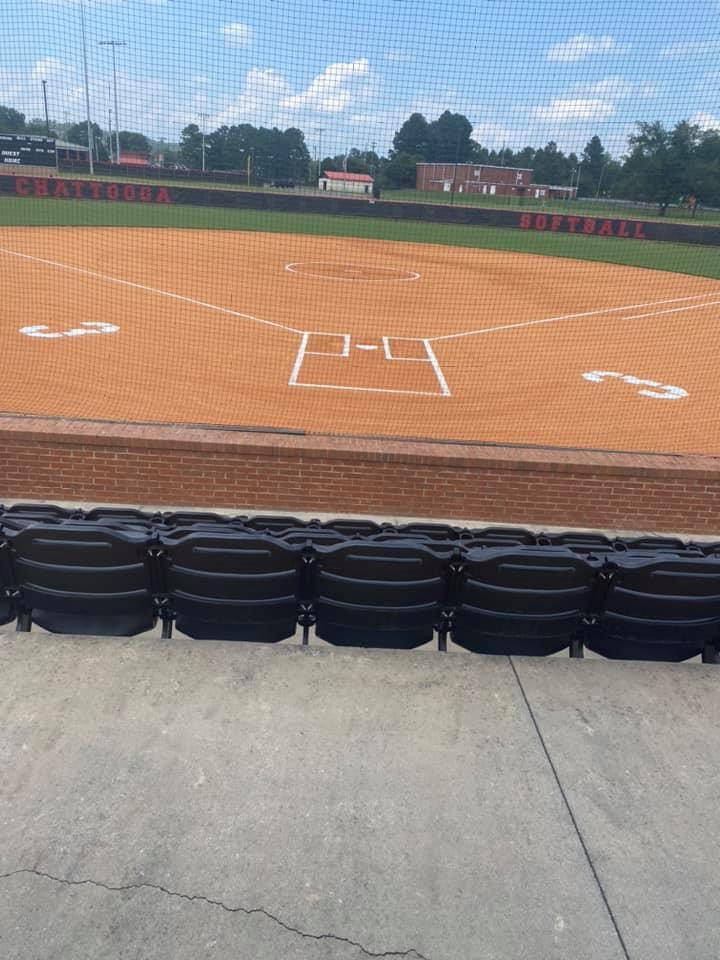 Prior to the start of the game the administration had a big surprise for Coach Jeff Bennett. CHS Principal Dr. Emily Mobbs made the announcement the Chattooga Softball Field was to be named the Jeff Bennett field. Coach Bennett recently announced he would be retiring at the conclusion of this softball season after 45 years of coaching and teaching.
Then there was the game, an epic one for the Indians in red as they wanted to give their Coach his 400th win to cap off a special night for him.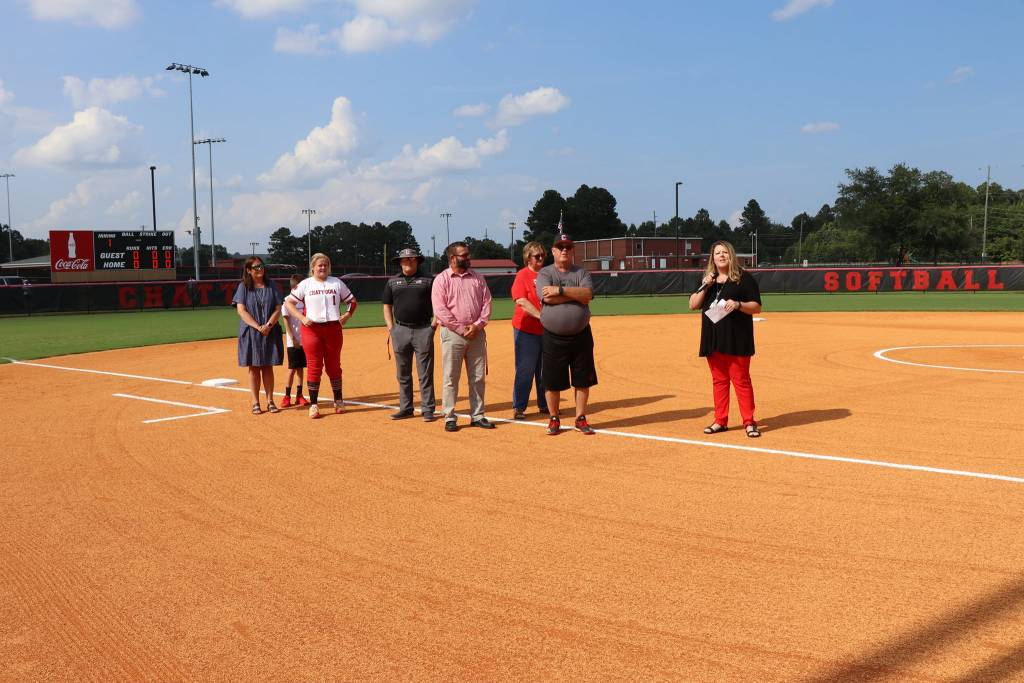 It wasn't a good start for the Chattooga Lady Indians, but they stole the lead late in the game in a 7-2 victory over the Armuchee Indians.
The game was tied at two with Chattooga batting in the bottom of the sixth when the Ladies scored one run on a stolen base.
Armuchee got on the board in the second inning. Kenzie Osborn drove in one on a  double.
After Armuchee scored one run in the top of the fifth, Chattooga answered with one of their own. Armuchee scored when Izzy Espy singled on the first pitch of the at bat, scoring one run.
Chattooga then answered when Ramsey Elrod was hit by a pitch, driving in a run.
Senior Emma Howard was the winning pitcher for Chattooga. Howard lasted seven innings, allowing five hits and two runs while striking out eight and walking zero.
Sara Harris took the loss for Armuchee. Harris surrendered seven runs on nine hits over six innings, striking out one.
Chattooga collected nine hits on the day. Ally Croy and Katie Williams had two hits to lead Chattooga.
Chattooga Roster
Player # Name Position(s) Bats Throws
1 Emma Howard R R
3 Ella Hurley R R
4 Heavenleigh Phillips
6 Ally Croy R R
7 V Burris
8 Tori Ward
9 Katie Williams L R
10 Kayleigh Byars L R
11 Libby Veatch
12 Sophie Webb
16 Clara Wyatt R R
17 Ramsey Elrod R R
24 Bree Evans R R