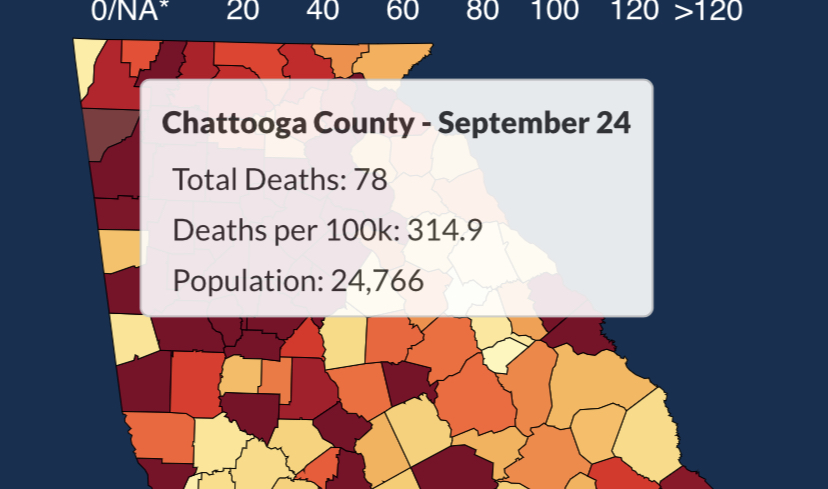 Chattooga County recorded six deaths in four days from COVID-19.
On Monday, September 20 Chattooga County had recorded 72 deaths, by Friday, September 24 that number had increased to 78 according to the latest numbers from the Georgia Department of Public Health. 
An average of 19 cases per day were reported in Chattooga County, a 42 percent decrease from the average two weeks ago. Since the beginning of the pandemic, at least 1 in 6 residents have been infected, a total of 4,296 reported cases.
So far, September has been the month with the highest average cases in Chattooga County.