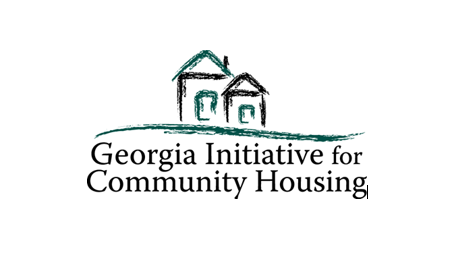 Five Georgia counties will receive assistance with their housing needs through the Georgia Initiative for Community Housing (GICH), a public-private initiative that helps communities strategically grow their economies through local housing-related solutions.   Baldwin County, Chattooga County, Gilmer County, Rabun County, and Towns County will begin the three-year program starting in 2022. Several of these are joint city-county efforts. Recently, the counties were recognized during a luncheon at the GICH Fall Retreat in Athens.
Through training and technical instruction delivered during a series of conferences, community-housing teams design and implement strategies to enhance their economies as well as the quality of life for their citizens. During these sessions, each team will work with and receive continuous feedback from a facilitator or housing professional, as well as engage in cross-community collaboration.
GICH is a collaboration of partners including the University of Georgia's Housing and Demographics Research Center, a unit of the Department of Financial Planning, Housing, and Consumer Economics, in the College of Family and Consumer Sciences; UGA's Office of the Vice President for Public Service and Outreach; the Georgia Department of Community Affairs; and the Georgia Municipal Association, a voluntary, non-profit organization based in Atlanta that provides legislative advocacy, educational, employee benefits and consulting services to its 521 member cities.
Georgia Power funds the GICH program. Additional in-kind services are provided by UGA Cooperative Extension and UGA's Archway Partnership and the Carl Vinson Institute of Government, both units of the UGA Office of Public Service and Outreach. Learn more about GICH online.
About the Department of Community Affairs
The Georgia Department of Community Affairs (DCA) partners with communities to build strong and vibrant neighborhoods, commercial and industrial areas through community and economic development, local government assistance, and safe and affordable housing. Using state and federal resources, DCA helps communities spur private job creation, implement planning, develop downtowns, generate affordable housing solutions and promote volunteerism. DCA also helps qualified Georgians with low and moderate incomes buy homes, rentalhousing and prevent foreclosure and homelessness. For more information, visit www.dca.ga.gov.