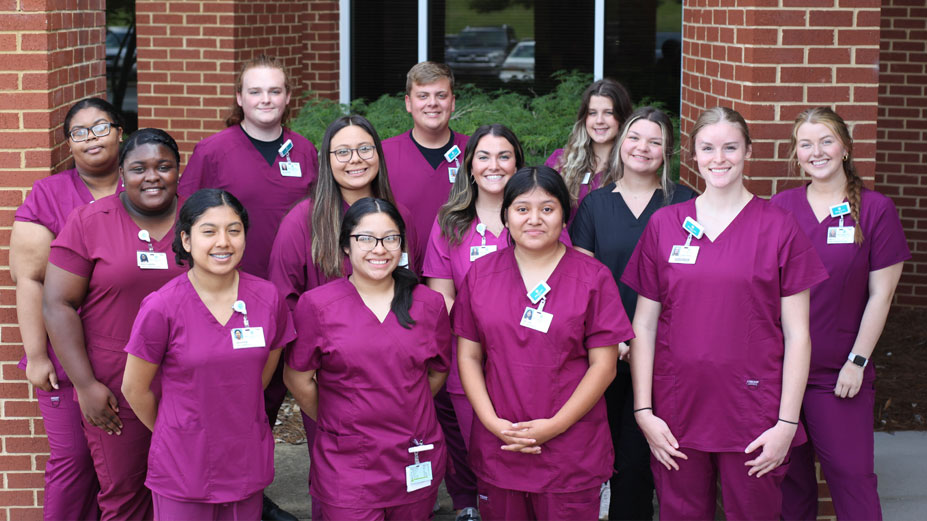 Fifteen area high school graduates are seeking their associate degrees with the financial help of Atrium Health Floyd through the Rise to Success program.

Atrium Health Floyd will pay their tuition, books and fees up front as the students work toward a degree in a health care field. They will have up to three years to earn their degree. Meanwhile they will be working part time for Atrium Health Floyd in various capacities as they also attend school.
Most of the students will be attending Georgia Highlands College or Georgia Northwestern Technical College. Upon graduation they will be asked to serve at least one year with Atrium Health Floyd.
"To have 15 people in this program is terrific," said Kurt Stuenkel, Atrium Health Floyd president. "The career paths and the ways you can go in your career are really just open to you," he told the students during a recent orientation session.
He also stressed that, in the end, the program is all about patient care. "Fundamentally it's about taking care of our community, patient by patient." Stuenkel said.
The 15 students include:
Shamika Banks, Rome City Schools; Hailey Beach, Floyd County Schools; Alondra Bello, Floyd County Schools; Catelyn Branton, Floyd County Schools; Jayde Brewer, Floyd County Schools; Emily Casey, Floyd County Schools; Jennifer Quino-Chanax, Rome City Schools; Alyssa Dixon, Unity Christian School; Ross Edwards, Floyd County Schools; Evelyn Gonzalez-Sandoval, Polk School District; Anna Jenkins, Cherokee County Schools; Brayundra Mosley, Chattooga County Schools; Desli Perez, Polk School District; Brandon Smith, Polk School District and Taylor Swanson, Floyd County Schools.