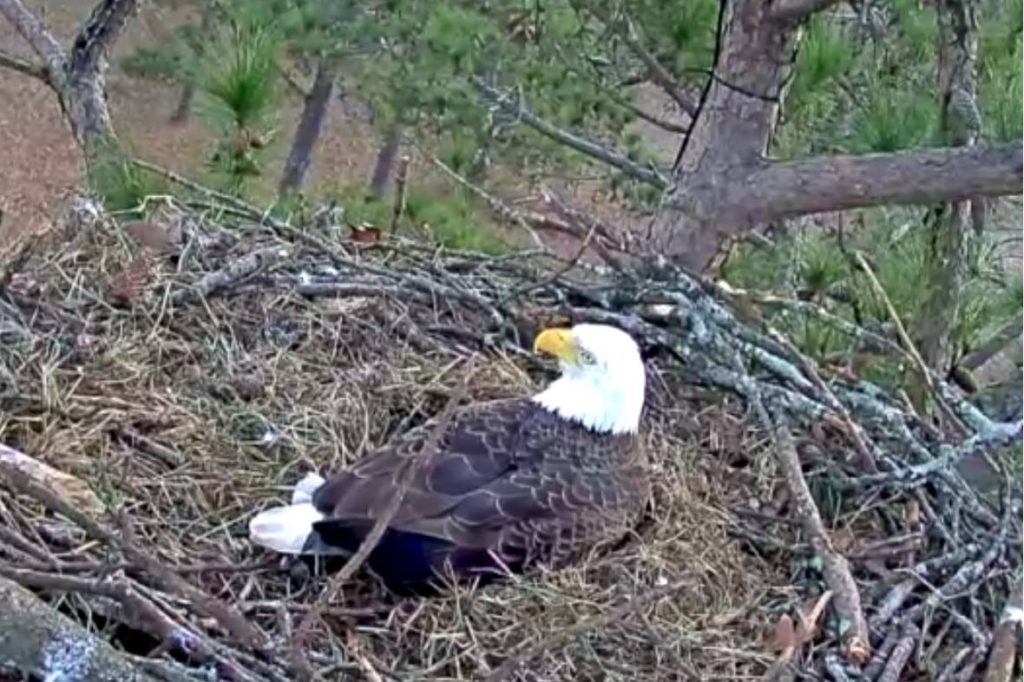 The second Berry College Eaglet (B12) died Monday night.  This follows the death of the first eaglet on Friday. Berry College has released the following statement:


"We are sad to report that B12 has died overnight. We have been in contact with the Department of Natural Resources since Monday to monitor and assess B12's condition. Unfortunately, things took a quick turn for the worse overnight. As of right now, we do not know the cause of B12's death. We will provide more information if it becomes available.
It is very important now that we do what is best for the eagles and not interfere with the nest. If we tried to intervene now, we could risk injury to the eagles, or even risk nest abandonment.
The nest live stream may be disturbing to young children and other sensitive individuals. It is possible that one of the parents may eat the eaglet's body or move it to the side of the nest where it would decompose."