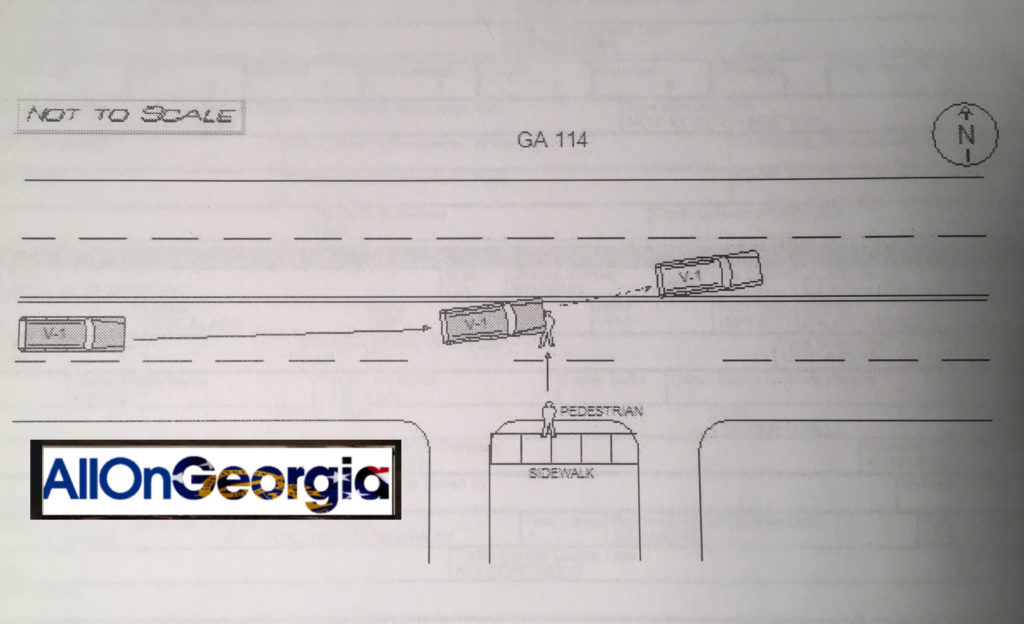 Last week's accident involving a teenage pedestrian in front of Chattooga High School has seen positive developments from the injured 16 year-old.

Elijah Palmer was walking home from soccer practice when he was struck by a car. His injuries were non life-threatening and he has recently been released from the hospital as Georgia State Patrol investigators have released the accident report to AllOnGeorgia.
Accident Report
According to the report provided by the Georgia State Patrol, Laura Wright Anthony, age 67, from Summerville, was traveling  in the left eastbound lane on GA 114 in a 2002 white Cadillac Escalade. Pedestrian, Elijah Palmer, age 16, was on the south shoulder of the roadway (near the high school), proceeding to cross the roadway. "The pedestrian was not in a marked crosswalk and failed to yield to traffic, entering the eastbound lanes of GA 114 while crossing the roadway. Anthony swerved to the left to avoid hitting the pedestrian but was unsuccessful. The Escalade struck Palmer in the left eastbound lane determined by driver's statements and crash debris. After impact, the Escalade came to a controlled rest in the left westbound lane approximately 15 to 20 feet past initial impact, which indicated to investigating Trooper that Anthony was traveling at or under the posted 45 mph speed limit. There were no skid marks present before or after impact." Lee Bowden was the investigating Trooper in the accident.
Anthony was not injured in the accident and damage to the vehicle were minimal.
Palmer was transported by Life Force to Erlanger Hospital in Chattanooga where he had surgery on his arm and treatment for multiple other injuries. Palmer has proven to be resilient and is now recuperating at home.