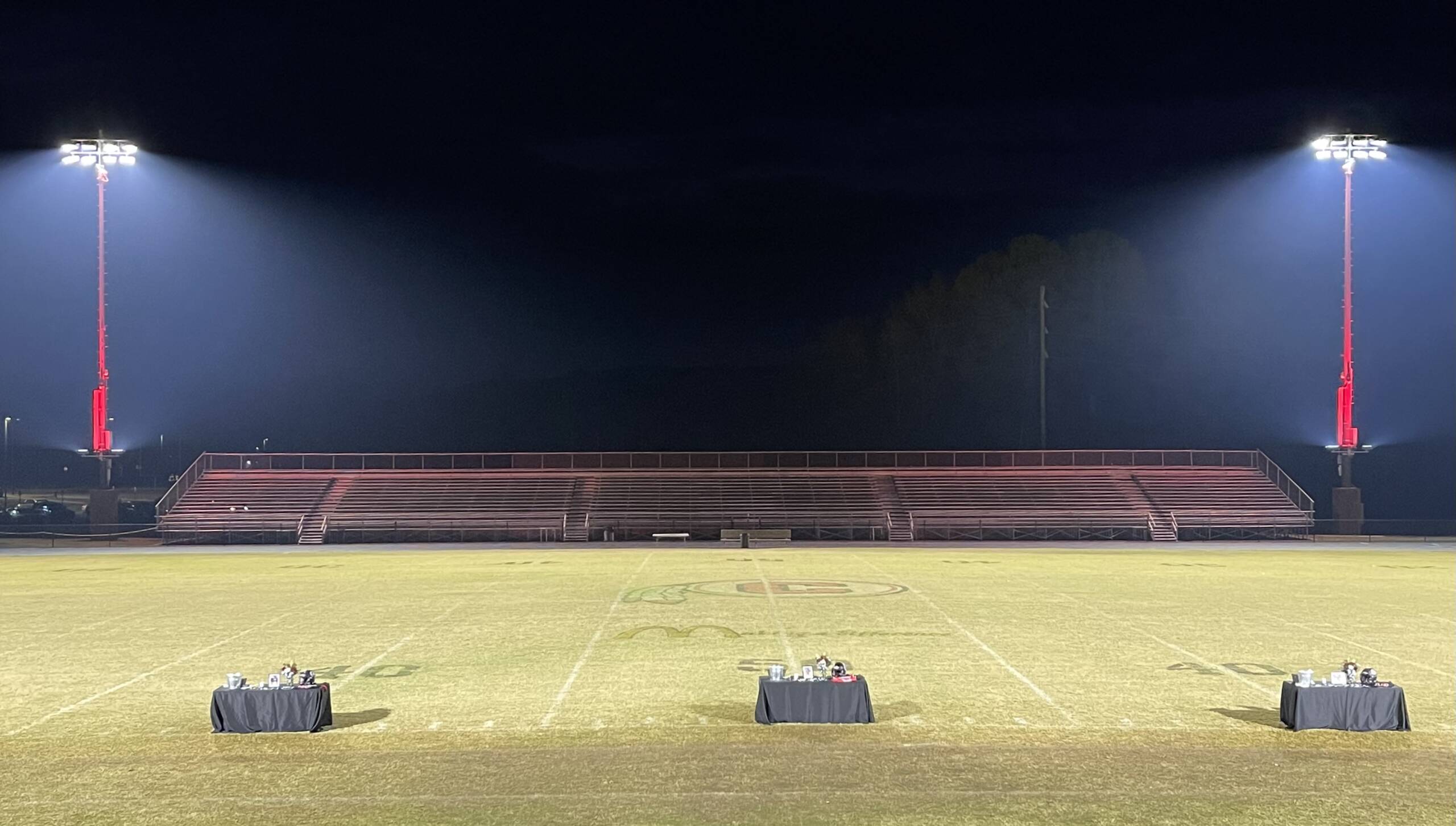 Chattooga High School (CHS) Fellowship of Christian Athletes (FCA) hosted a time for prayer and support Monday evening at Buddy Windle Field for the three CHS students passed away in a car accident.

At the field house entrance large pictures and a wreath were placed in memory of the three football players, Xaviar Gray, Zantavion Brown and Drae Dozier.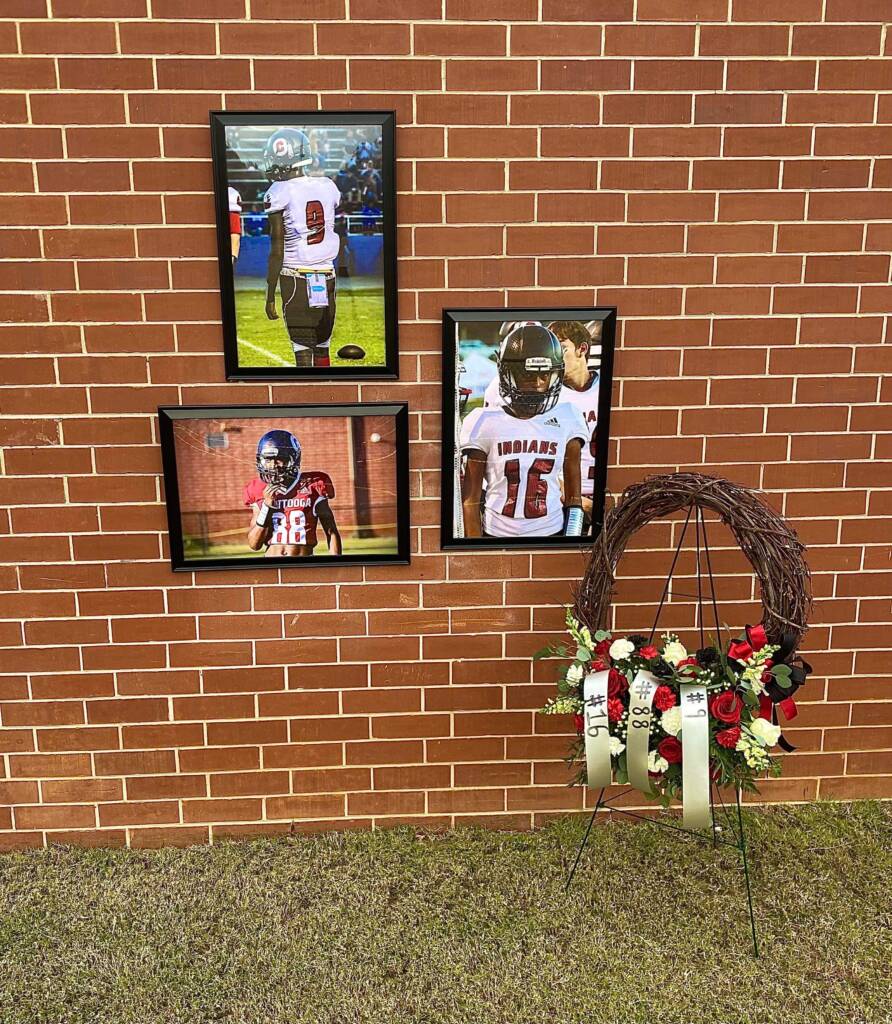 On the football field the FCA set up a memorial table with pictures, jerseys, and blank note cards.
The crowd packed the stands and stood along the track of the football field. While it was mostly CHS students and families, Armuchee's Football Coach, a member of Floyd County's Board of Education, State Representative Eddie Lumdsen, Trion students and families, all joined in with OneTribe to honor the young men.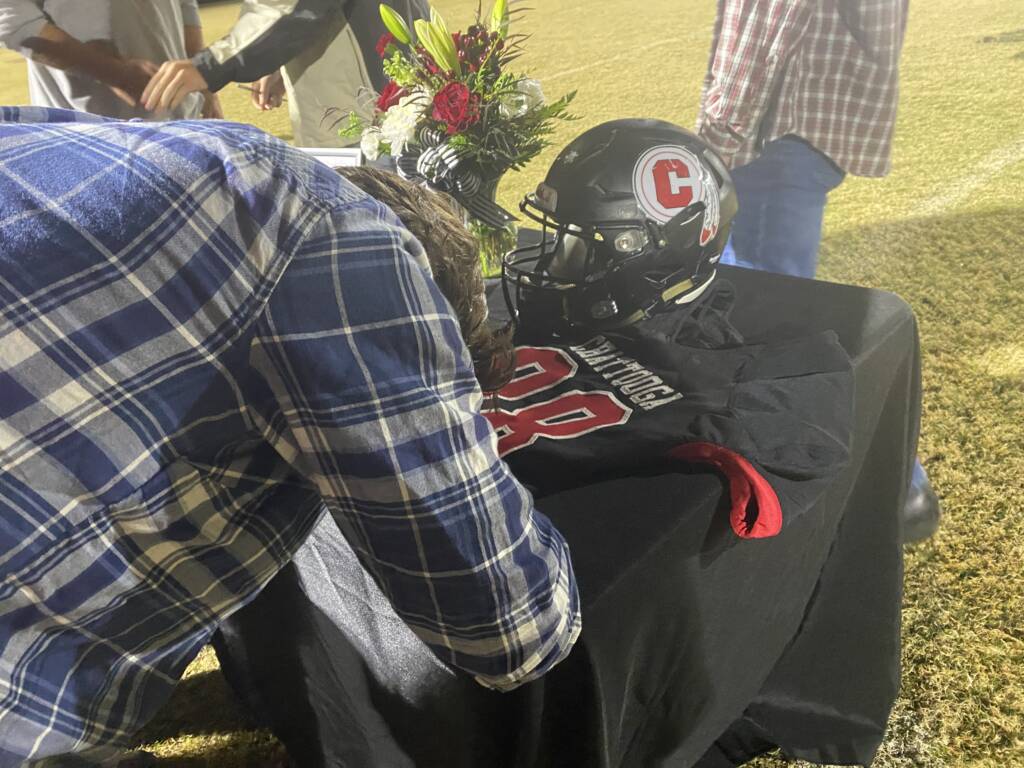 The order of Zay (Xavier), Drae, and Duke's (Zantavion) service included a welcome address from FCA member Bowden Heathcock. Corey Curtis spoke a few words and performed Save a Place for Me.
James Gant, CHS teacher, offered words of comfort urging the crowd to move from bitterness to betterment. Brandon Bishop offered a prayer for the families. JP Robinson offered a prayer for the teammates and friends. Justin Everett offered a prayer for the students. Barry Peppers offered a prayer for the staff.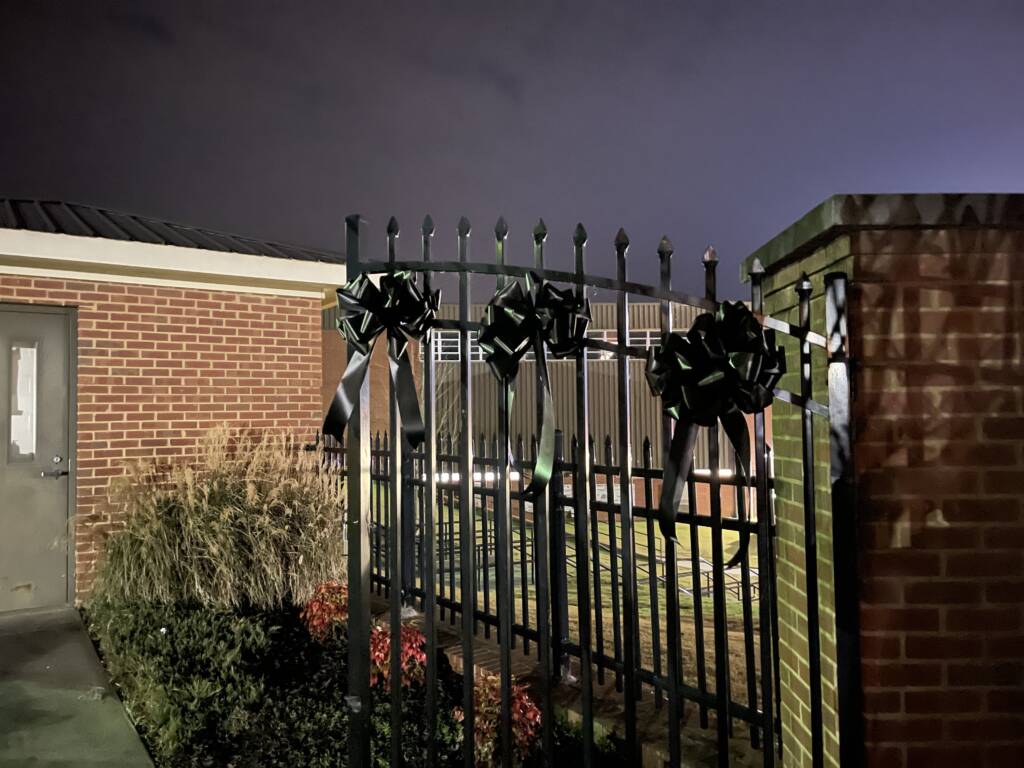 Football Chaplain Ken Johnson told the crowd he's been on the CHS sidelines since 1986 and he had never witnessed such a profound loss. "But Chattooga actually did score Sunday morning when these three young men made it to heaven."
The service concluded with Jania Fain singing I'll Rise Up, and FCA member Pippa Key thanking the crowd for attending the service.
Funeral arrangements have not been released at this time. There have been several GoFundMe accounts setup for the student's families and Mason Funeral Home is accepting payments which will directly go to the burial costs.
The boys will be buried in their CHS football jerseys at the request of the family.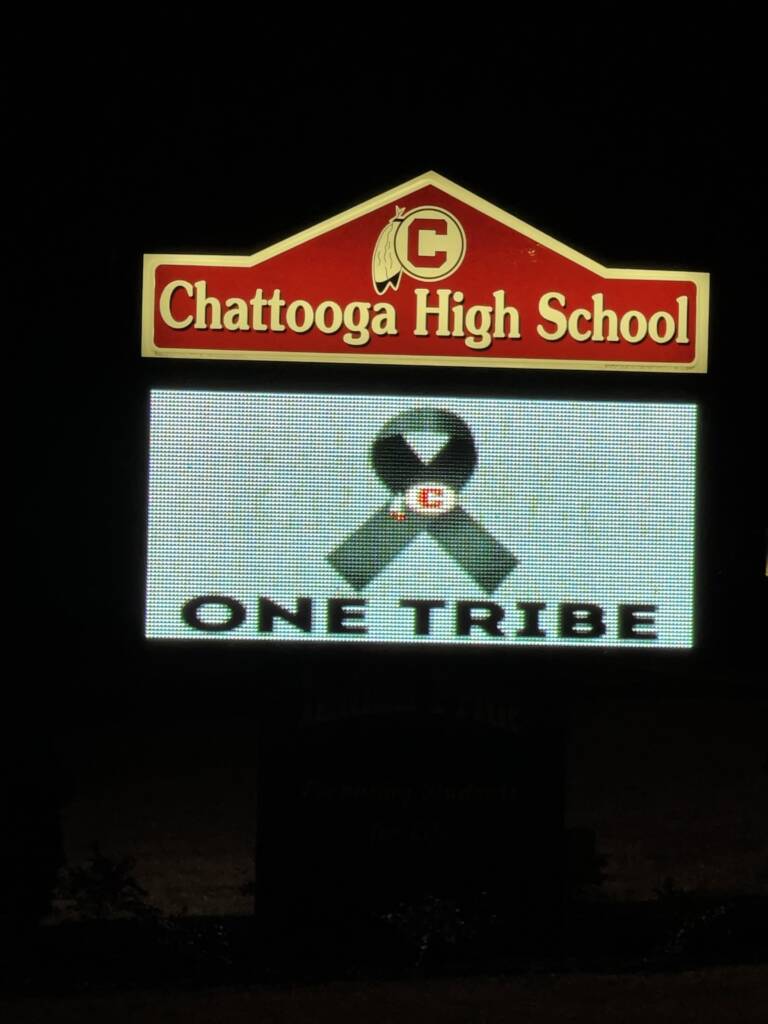 For more on the accident: