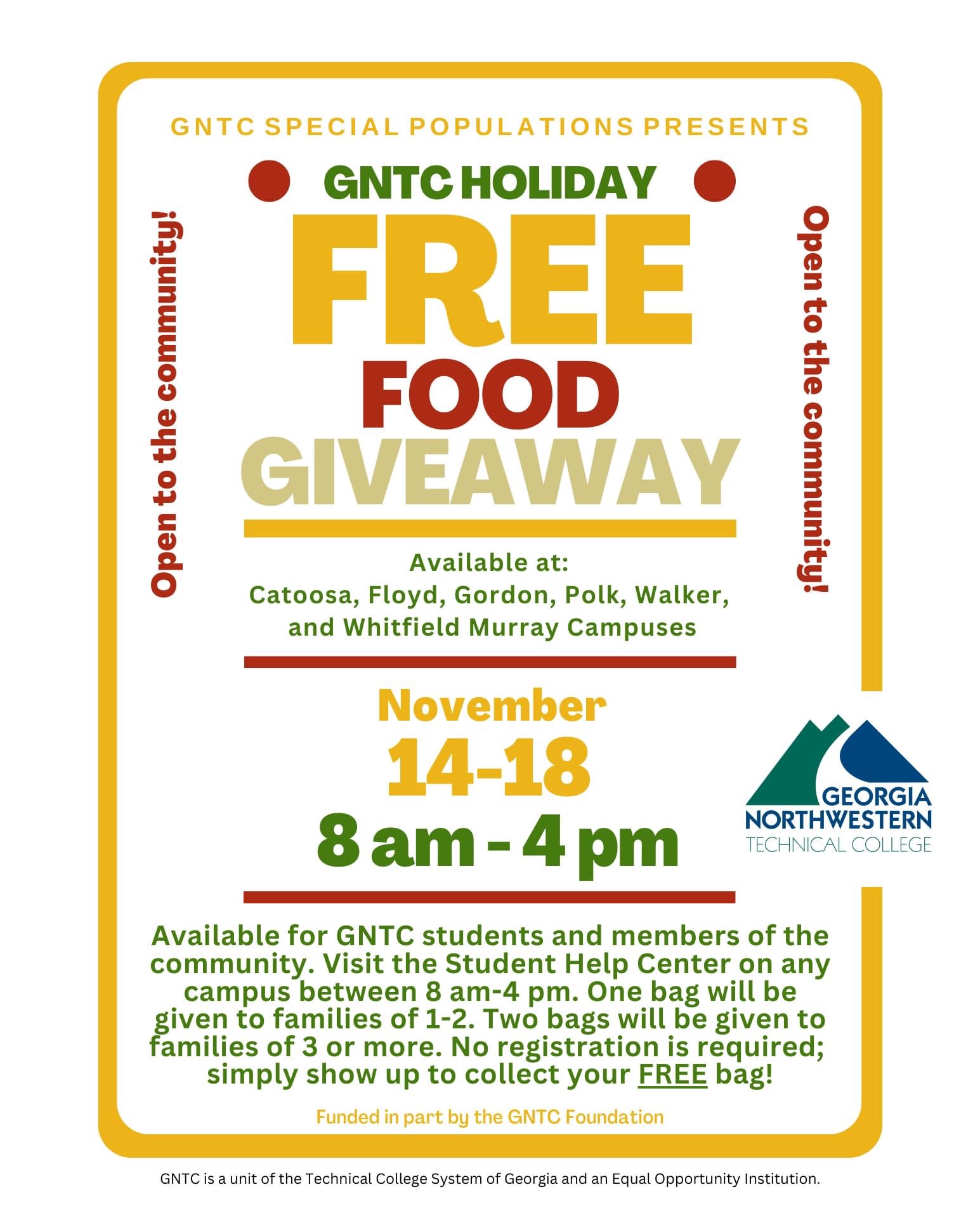 Participants can pickup a bag of non-perishable food items for free! This event is open to everyone. Participants do not have to attend GNTC or provide proof that they are in need. This is an opportunity for GNTC to provide support to our students as well as those within our community who are in need of food as we approach the holidays.

Interested participants can visit the Student Help Center, on any campus, to pick up their food bag(s). Participants are allowed to receive one bag per family of two or less, and two bags for families of three or more. Visit the website for a list of campus locations www.gntc.edu/about/campuses/
These food items are funded in part by the GNTC Foundation in hopes of helping serve our GNTC students and community best! Feel free to share this information with friends, family, churches, schools, community organizations and more!