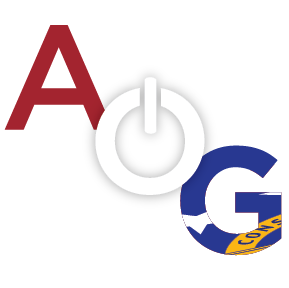 Twenty-five years ago on February 12, 1993, at the young age of 69, Mr. Hoyt Williams began working full-time at Wal-Mart. "Wal-Mart has been a great place to work," Mr. Hoyt said. At age 94, Mr. Hoyt still works full-time as a greeter, cheerfully welcoming every shopper with the words we all look forward to hearing, "Hello Buddy."
Janice Stowe Vann was the Wal-Mart associate who hired Mr. Hoyt and recalls "when I interviewed him he asked if we hired folks as old as he was. I told him our employee age was to average between 45 and 50. He said he believed he might help raise that a bit."
Mr. Hoyt Williams has worked since he was able to work. While he doesn't recall his exact age at the time he began his first job, he knows as soon as he was able he went to work as a paper route boy. From that point on he has always worked. After returning back to Trion after World War II he took over his Father's supermarket in Trion in 1948 and ran the store for the next forty years. After four decades at the supermarket he did attempt to retire, but retirement proved to be boring, "I was tired of mowing the lawn… it was time for me go back to work, Wal-Mart said they could put me to work even though I was old and they did."
"Knowing all of Hoyt's work experience running his own successful grocery business and serving his community as mayor and the love he had for people made me realize the opportunity we had to have Hoyt on our team. His work ethics, customer service and respect for customers and coworkers was an example to others that can't be taught. He was an example of good business ethics. A mentor to us all. And then there is that kind smile and always a kind word. He treated everyone with respect. Quality work in whatever he was asked to do just came natural," Vann said.
Mr. Hoyt says the secret to living a long healthy life is to work every day.
Mr. Hoyt is currently recovering from an ankle injury which has left him wearing a walking boot, but he is looking forward to his 25-year celebration when he can dance.
Serving Country and Community 
Mr. Hoyt also worked in the community by being a member of the original water board for the Chattooga County District, helping all of the County have access to water.
Mr. Hoyt served on the Trion School Board for two terms as chairman, the Trion City Council for 16 years before being elected Mayor of Trion.
Mr. Hoyt is one of the few remaining World War II veterans from Chattooga County. He graduated Trion High School in 1942, and joined the Army to serve in World War II, arriving in Normandy D-Day+18. Mr. Hoyt served as an Army engineer in both the European and South Pacific Campaigns of World War II, serving in both campaigns is rare.
Despite half a century of time to soften the pain, when Mr. Hoyt talks about the Nazis, the passion and emotion are as raw as the days he experienced them. He fought through France, Belgium and finished his European mission in Germany. Mr. Hoyt spent Christmas of 1944 in the Ardennes forest at the Battle of the Bulge, the last major German offensive campaign of the war. For the remainder of the War Mr. Hoyt was stationed in the Philippines, where he remained until Japan surrendered in September of 1945.
And all these years later he still serves the people of this County by greeting each of us with words that instantly bring a smile, "Hello Buddy".