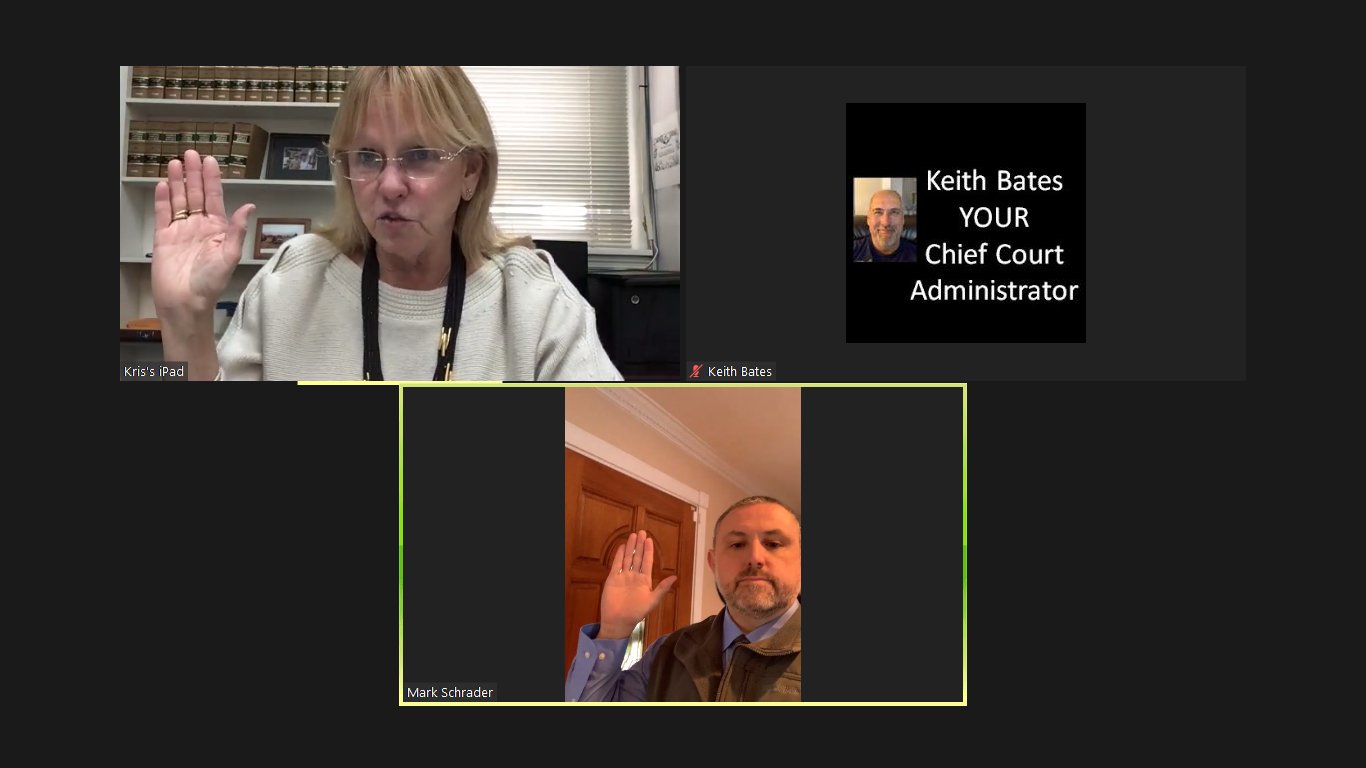 Due to COVID quarantine, Sheriff Mark Schrader was sworn in by Judge Graham via zoom Wednesday, December 30th. Sheriff Schrader is beginning his third term as Sheriff.

This past August marked his 27th year serving in local law enforcement, with all but two years at the Chattooga County Sheriffs Office.
Sheriff Schrader told AllOnGeorgia taking the oath of office via zoom was, "kind of an odd way to be sworn in, but completed."
Sheriff Schrader said, "it is truly an honor to be able to serve a third term as Sheriff. This year has been really trying for everyone. Our men and women have worked very hard trying to adapt and deliver uninterrupted services."
One of  accomplishments Sheriff Schrader takes pride in is equipping most of the units with speed detection devices. "This has been a priority in responding to numerous citizen complaints of people driving excessive speeds."
"Speed and distracted driving are the most dangerous issues upon our roadways. For the future, we hope to add more county roadways to our list that we are licensed to operate speed detection on," Sheriff Schrader said.
The Sheriff also said he was thankful to the citizens of Chattooga County for their continued support of law enforcement and all first responders. "As I said on day one, our goal is to make Chattooga County the safest place to live, work and raise a family."