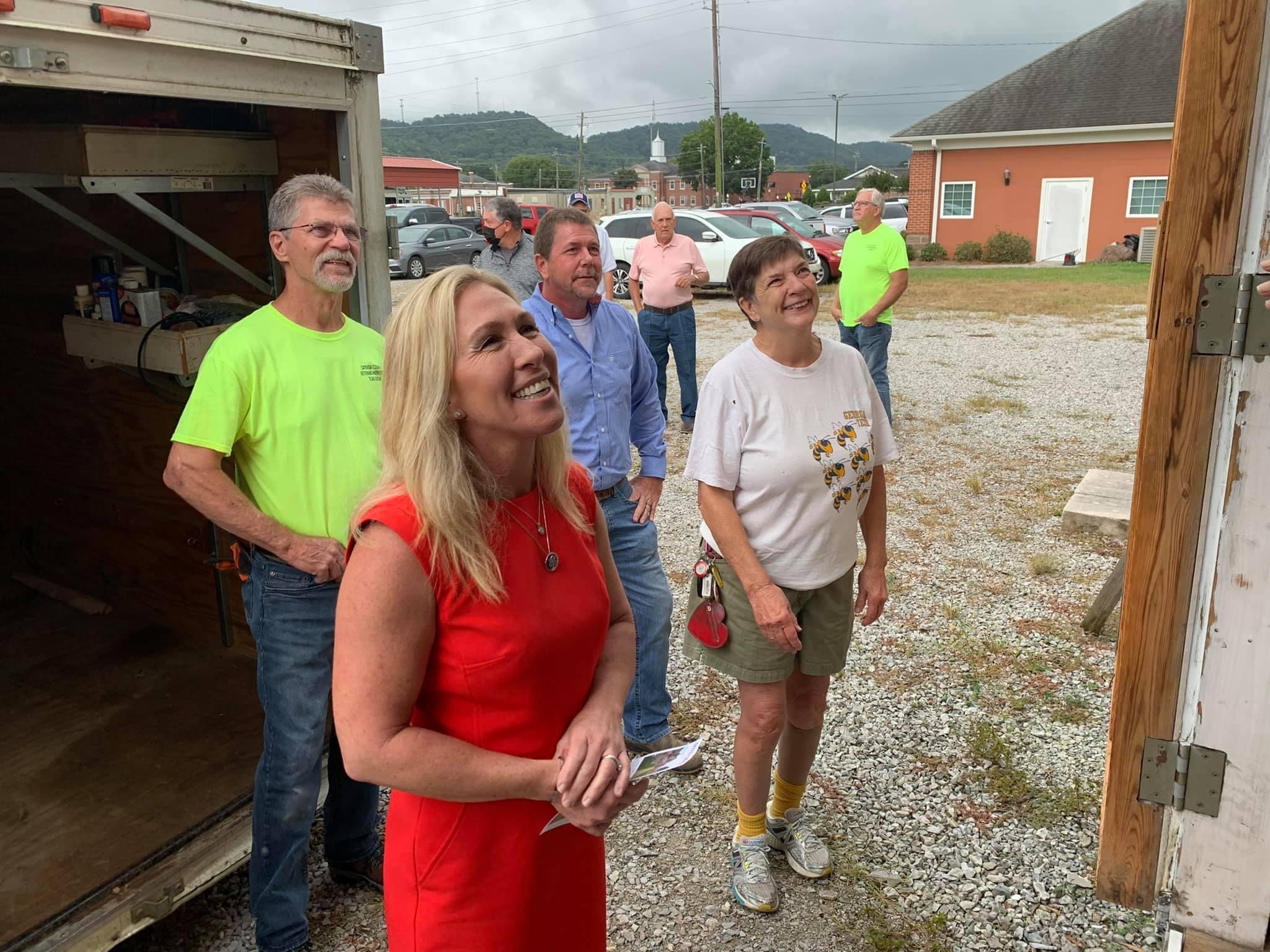 U.S. Representative Marjorie Taylor Greene visited RInggold on Tuesday to present 400 American flags she helped purchase for the Veterans Flag Committee and the City of Ringgold.
Chairman Steven Henry took care of the delivery.
The new flags will be among more than 1,900 that will be posted around the city for Veterans Day, November 11, honoring those who have served.