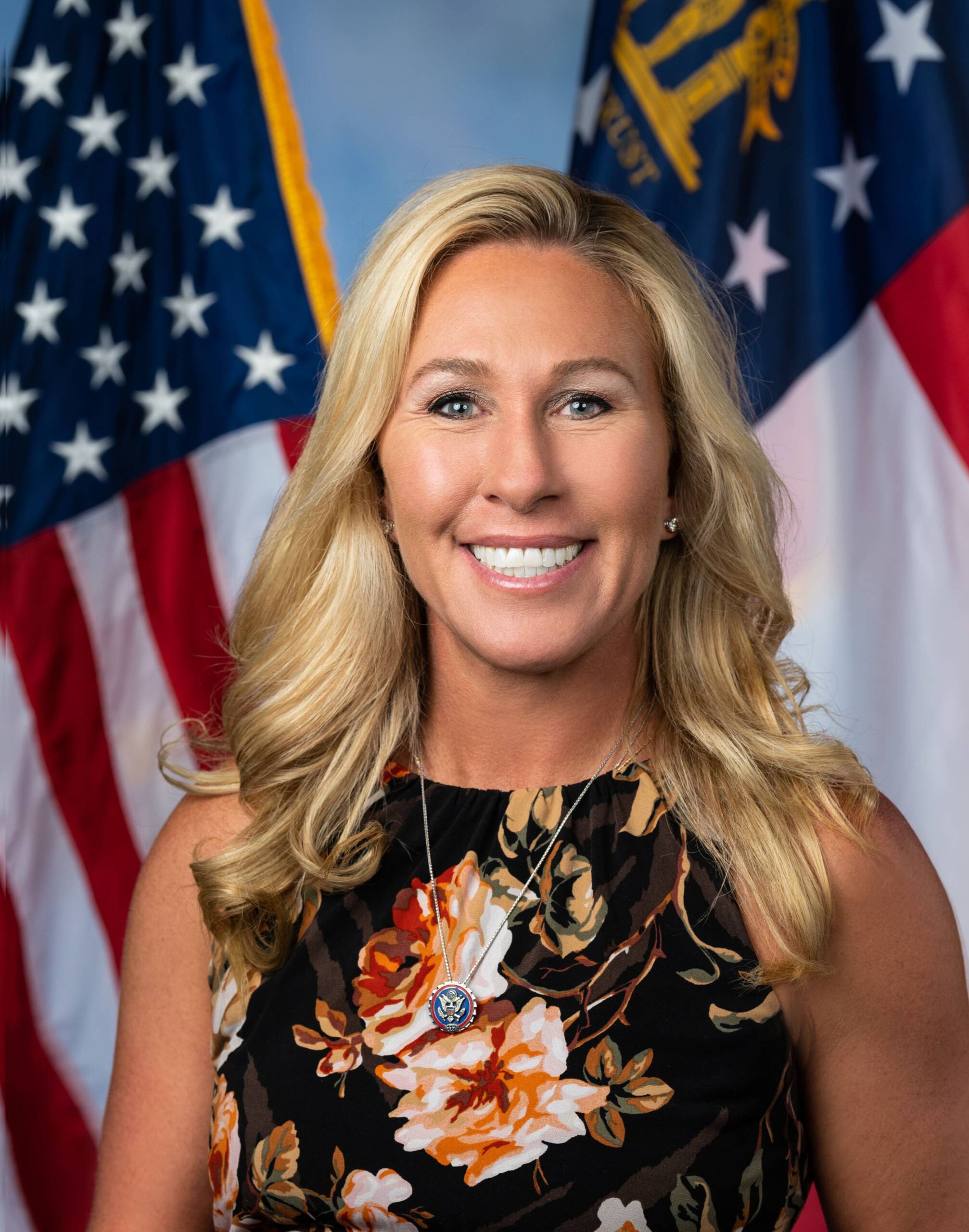 Congresswoman Marjorie Taylor Greene mailed letters to United States Attorney General Merrick Garland and Christopher Wray, Director of the FBI. The letters demand that the FBI be held accountable for intimidating American citizens into signing away their right to own, purchase, and use firearms.

It has been uncovered that FBI personnel created a form that was secretly used to coerce Americans into "voluntarily" giving up their right to own, purchase, or use firearms. At least 15 Americans signed the form from 2016-2019, and their information was entered into the National Instant Criminal Background Check System (NICS). These Americans had committed no crimes, but they were intimidated into signing the unconstitutional form when FBI agents ambushed them at their homes and other locations.
Gun Owners of America (GOA) notified the Attorney General that the FBI had infringed upon the Second Amendment rights of those coerced into signing the secret form. The Attorney General had 30 days to ensure that appropriate changes were made to NICS, and he failed to do so.
Congresswoman Greene's letter demands answers to the questions asked in GOA's original notice to Merrick Garland. This includes confirmation that:
the Department of Justice has identified and taken action to "remove" offending records from any "database" relating to those who have signed the rogue FBI form;
the FBI (under the authority of the Attorney General) took action to "remove" the offending records from the NICS system; and
the FBI has halted its use of the illegal and unconstitutional NICS Indices Self-Submission Form.
Congresswoman Greene issued the following statement:
"The corrupt officials at the FBI must be held accountable to American taxpayers. This egregious violation of Americans' constitutional rights cannot be allowed to stand. I will always defend the rights of Americans to keep and bear arms."
14 additional Members of Congress signed on to Congresswoman Greene's letter.
Congressman Chip Roy said, "Despite a few examples of clearly troubled individuals being coerced to sign these forms, the Biden DOJ cannot preemptively take away rights before a crime is even committed. This apparent constitutional due process violation is yet another example of FBI's brazen efforts to target certain Americans this administration doesn't like.
If the American people ever put Republicans back in the Majority, we should use it to force the administration to answer about where these forms came from and exactly how they have been used. Further, we shouldn't agree to one additional penny for the FBI until we have answers on this and the growing laundry list of the Biden DOJ's other apparently politicized enforcement actions."
"The FBI's efforts to pressure Americans to relinquish their Second Amendment rights is appallingly corrupt and warrants swift congressional oversight," said Congressman Andrew Clyde. "I'm proud to join Congresswoman Marjorie Taylor Greene in demanding accountability and ensuring unelected, anti-gun bureaucrats do not further infringe on Americans' constitutional right to keep and bear arms."
This letter is one of many actions taken by Congresswoman Greene to point out the two-tiered justice system running unchecked in the United States. The system designed to protect American citizens has catastrophically failed.
"The Biden Administration is hellbent on circumventing Congress and our Constitution to infringe on Americans' Second Amendment Rights," said Congressman Lance Gooden. "I am proud to stand with Congresswoman Greene as we fight back against these unlawful attacks on law-abiding Americans."
Congressman Paul Gosar said, "Our Founding Fathers ensured gun ownership in the Bill of Rights, making the right to defend one's freedom from oppressive government uniquely American. Unfortunately, the Biden administration is engaged in an unprecedented assault on the Second Amendment and the FBI's latest strong-arm tactics represent the greatest expansion of government infringing upon the rights of law-abiding gun owners in the United States."
Read more about the story here.