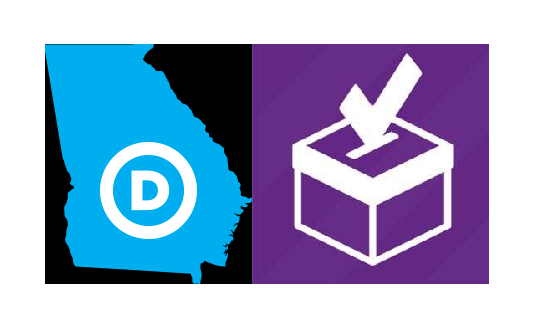 Reminders for June 21, 2022 Democratic Party Runoff:
In order to vote, you had to be:
*registered to vote by April 25, 2022
* voted Democratic or Nonpartisan in the May 24, 2022 Primary –or– did not vote at all in the Primary
The last day to request an Absentee by mail ballot is Friday, June 10, 2022.  Ballots were mailed June 7 to those who had already submitted an application.
Advance Voting is June 13-17, 8:30am – 5 pm.  Advance voting is located at 10017 Commerce Street in Summerville.
Election day is June 21, 7 am – 7 pm.  Election day voting takes place at our 7 polling locations across the county, not in the Registrar's Office.
The ballot has four races with two candidates in each race:
*Lt Governor (Charlie Bailey or Kwanza Hall)
*Secretary of State (Dee Dawkins-Haigler or Bee Nguyen)
*Commissioner of Insurance (Raphael Baker or Janice Laws Robinson)
*Commissioner of Labor (William "Will" Boddie, Jr or Nicole Horn)