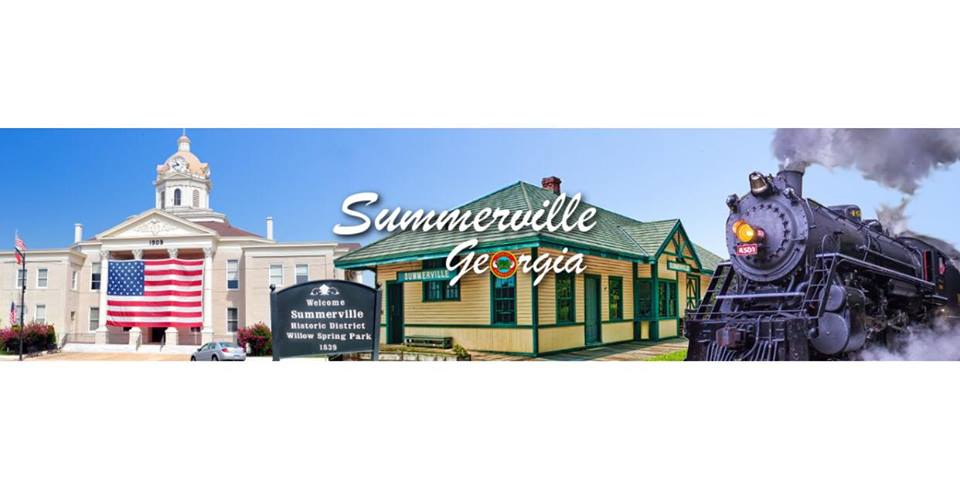 The City of Summerville has released the agenda for Monday's Council Meeting.
City of Summerville
P.O. Box 180
Summerville, GA 30747
Harry Harvey, Mayor Rickey Hughes, Seat 3
David Ford, Seat 1 Joe Money, Jr., Seat 4
Dana W. Mosley, Seat 2 Zachary Martin, Seat 5
AGENDA
Question and Answer Session at 4:30 p.m.
Regular Called Meeting
January 9, 2023
5:00 P.M.
(1) Call to order
(2) Roll Call
(3) Invocation
(4) Pledge of Allegiance
(5) Approval of Meeting Agenda
(6) Consent Agenda
A. Mayor's Comments – Harry Harvey
i. Announcements/Comments
 Proclamation – Senator Jeff Mullis
ii. Introduction of guests/visitors
(7) Reports and Presentations
a. Main Street – Susan Locklear
b. Code Enforcement – Joey Norton
c. Water Treatment Plant – Jason Greene
d. Wastewater Treatment Plant – Chris Tuggle
e. Public Works/Utilities – Terry Tinney
f. Recreation – Bo Chamlee
g. Police – Harold Tucker
h. Fire – Robbie Lathem
i. City Attorney – Albert Palmour
 Comments
j. City Manager – Andrea Surratt
 Financial Report (Attachment)
 Comments
(8) Old Business
a. Presentation of Mayor's Veto by the City Clerk to Council
Members:
i. Discussion
(9) New Business
a. Approve minutes:
i. Discussion
ii. Action
b. Consider approving a request for a variance in the sign ordinance from New England Property, LLC, to allow the property owner to paint the business name on the building
(see attachment):
i. Discussion
ii. Action
c. First reading of the FY 2021-2022 Year-End Budget Ordinance
(see attachment):
i. Discussion
ii. Action
d. Approve payment to R & W Contractors for the emergency repair of the Variable Frequency Drive (VFD) for influent pump #1 at the wastewater treatment plant in the amount of $5,109.36 (see attachment):
i. Discussion
ii. Action
e. Approve the purchase of a Variable Frequency Drive (VFD)
from Electric Motor Sales for influent pump #2 at the
wastewater treatment plant in the amount of $7,035.38 (see
attachment):
i. Discussion
ii. Action
f. Approve purchase of repair parts from Consolidated Pipe inthe amount of $5,997.00 to be paid out of water/sewer maintenance and material (see attachment):
i. Discussion
ii. Action
g. Open Request for Qualifications for General Engineering Services (see attachment):
i. Discussion
h. Adopt a Resolution to approve an agreement between Georgia Department of Transportation and the City of Summerville Regarding roundabout lighting at State Route 48 to W of Chattooga River and authorize the Mayor to sign agreement
(see attachment):
i. Discussion
ii. Action
(10) Public Comments
(11) Adjournment