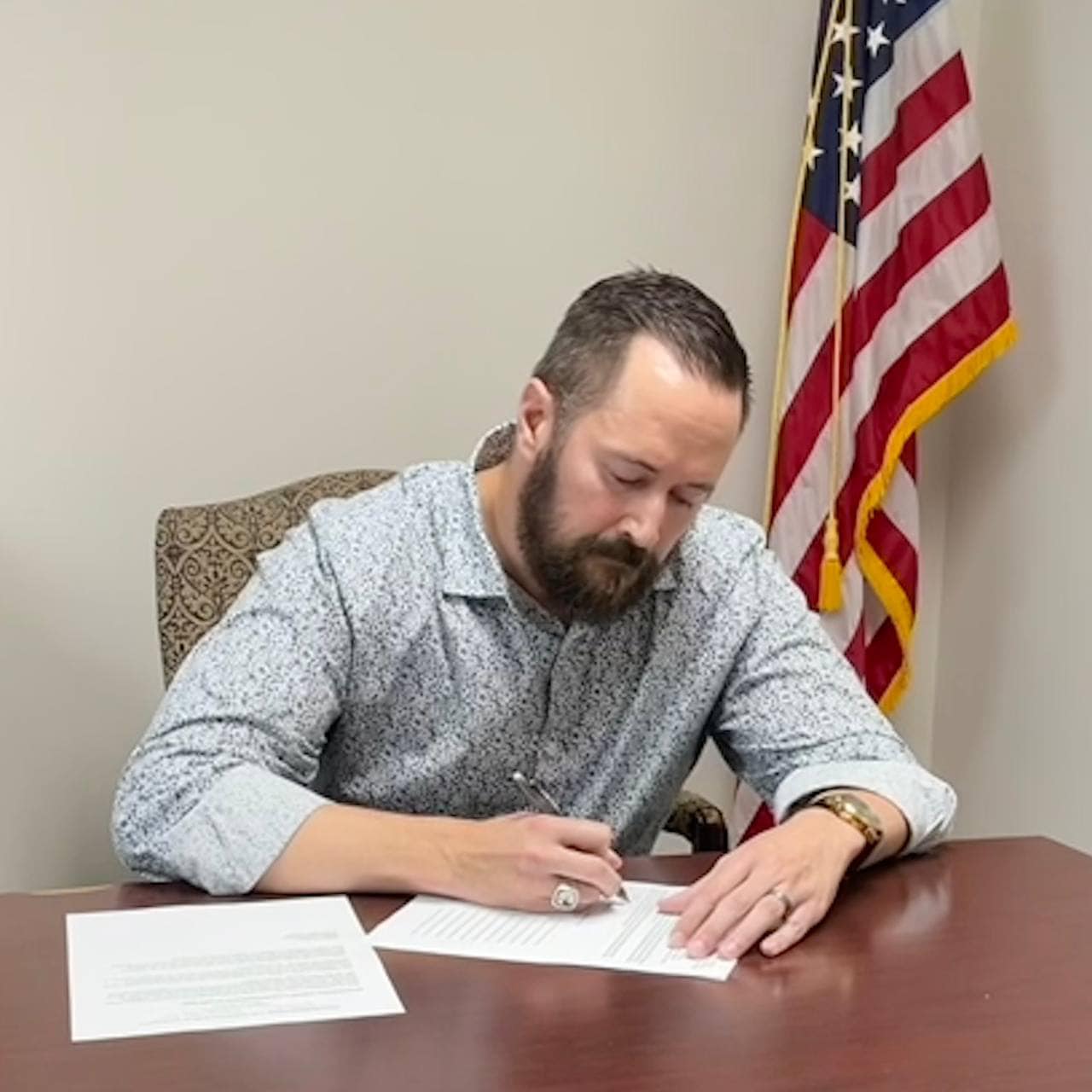 Tuesday July 5, Chattooga County Sole Commissioner signed the Resolution for Life.
"This resolution gives legal references and my office's opinion on why life should be protected," Elsberry said. "This is something I have felt convicted about getting done since first taking office, and now with this issue coming back to the states I feel that it is important that our state leadership know that this office supports the right to life for the born and the unborn alike."
On June 24th, the U.S. Supreme Court overturned Roe v. Wade, the 1973 opinion that legalized abortion in America. Many states, including Georgia, are now expected to limit or ban abortion.
Congresswoman Marjorie Taylor Greene posted on social media about Elsberry signing the resolution, "Today, Chattooga County Sole Commissioner Blake Elsberry signed a Resolution for Life. By doing so, he affirms the county's advocacy for life and that it will support life from conception.
Post Roe v. Wade, the Left is ramping up for radical change on abortion policy in America. Local municipalities, like Chattooga County, are at the forefront of this battle and should take a stand for life. I urge all counties, especially ones in NW Georgia to do the same as Chattooga."