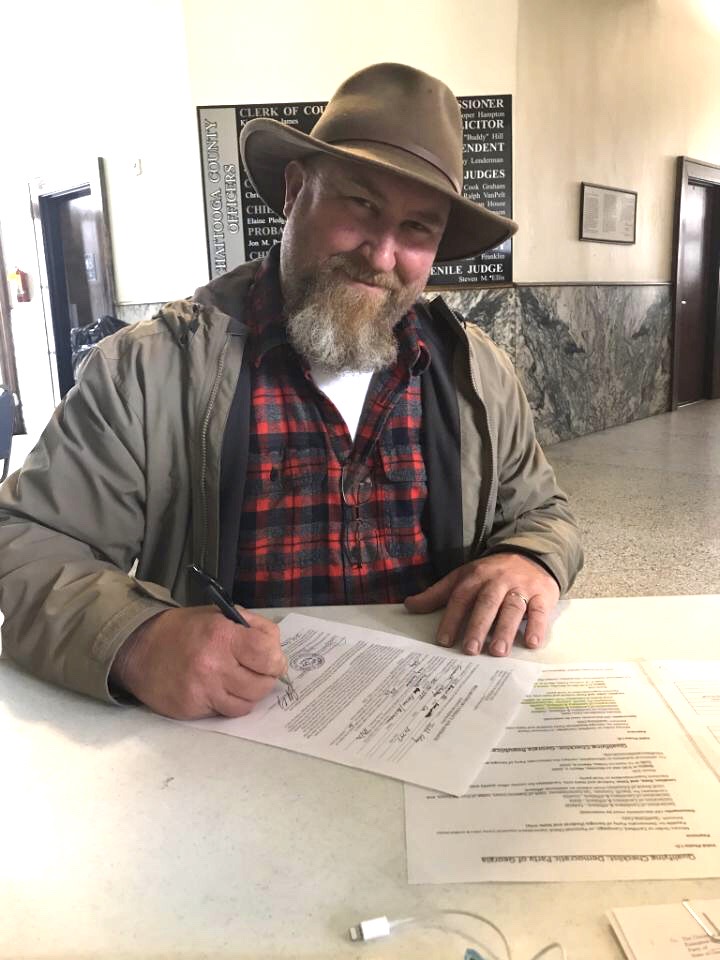 Chattooga County Resident Jeff Coley qualified as a Republican to run for Sole Commissioner of Chattooga County.
Coley released the following news release:
My name is Jeff Coley, I am running for Chattooga County Commissioner. Many of you have known me for years, but for those who do not, I want to tell you a little about myself. I have lived here all my life, growing up I went to church & school in Trion. I am the son of Leon & Sue Coley (former owners of Flowers N Such Florist), the brother of Scott Coley (owner of Coley & Norton Mechanical), the father of Rachel & Rebecca Coley and the husband of Marcy Coley.
I began working at age 14, bagging groceries at Hurley's in Trion, then on to Trion Drugs delivering meds. After graduating in 1988 I went to work for UPS, then on to Mohawk. At this time I had my two daughters. I then ran for city council in Lyerly & won my seat, later to become mayor pro tem at which time the council, civic club & myself added a new park pavilion, new playground & citywide sewer system. I had to resign my position because of relocating outside the city limits. I then got into the insurance business with A.G.L.A. where I advanced into management. After doing that for many years I got into real estate and opened a branch office for Home America Mortgage, here in Pennville, that I ran until the housing market crashed around 2008. I then built a large poultry farm which I currently operate. Since then I have grown the farm to include cattle & hay production. I am a member of Floyd County Wildlife Association, where I am also a member of the board. I love our beautiful county, our wonderful people and I want to see us all thrive & prosper. Vote for a change, help me save our county. Vote 
Jeff
Coley
 Chattooga County Commissioner.