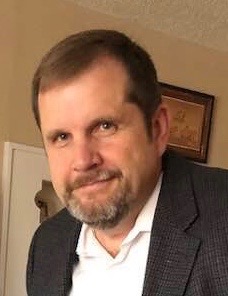 Gary Woods announcement for Probate Judge of Chattooga County:
As many of you now know, I have entered the race for Probate Judge of Chattooga County.  As a lifelong resident of Chattooga, I feel this office provides a wonderful opportunity for me to serve the citizens of our great county.
I am married to Suzanne Kellett Woods. I have two children Aaron and Carlie Woods, a step-daughter Amanda Blair and two grandchildren Caleb and Catie Beth Blair.  I am a graduate of Shorter College with a degree in Business Administration. I am a member of Dry Valley Baptist Church and serve as Sunday school teacher of the New Millennium class as well as serve on the Church's finance committee.  I am a graduate of Leadership Georgia and Georgia's economic development training.
I have twenty-five years working in a supervisory position between my time at Mount Vernon Mills and in my prior banking career and over twenty years' experience in customer service.  During my time in banking, I dealt with the probate of wills and administration of estates, supervised custodial and minor accounts resulting from estate settlements, and dealt with issues relating to adult and minor guardianships.  In both my time at Mount Vernon and in banking, I have been responsible for operating under a budget and making budget requests.  My work experience has helped give me insight to some of the responsibilities I will have to face as probate judge.
My parents always taught me to treat everyone respectfully, fairly, and most importantly, the way I would want to be treated.  I also learned from the late Henry Watson (former president of Farmers and Merchants Bank) that you greet everyone by name, if possible, and speak to everyone you encounter.  I have tried to live by this in both my professional and personal life.
I look forward to meeting and talking to the citizens of Chattooga County as I travel across the county in the coming weeks.  Also, I will be at Sweet P's at The Tavern in Trion on March 21 from 11 am- 2 pm for a meet and greet event.  I welcome all to come out.  Refreshments will be provided.
Press Release from Gary Woods campaign