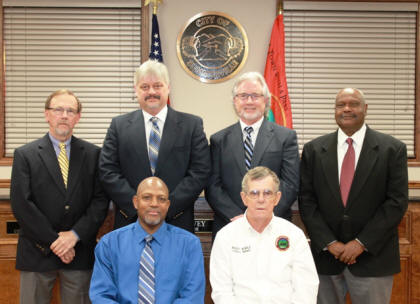 The City Council voted 3 to 2 for the 2018-2019 budget. The budget included increases in water, sewer, and gas rates in order to generate an additional $222,242.40 in revenues. The City will also be raising service charges and fee schedules. The new rates will take effect July 1st. Councilmen David Ford, Zack Martin and Joe Money voted for the budget.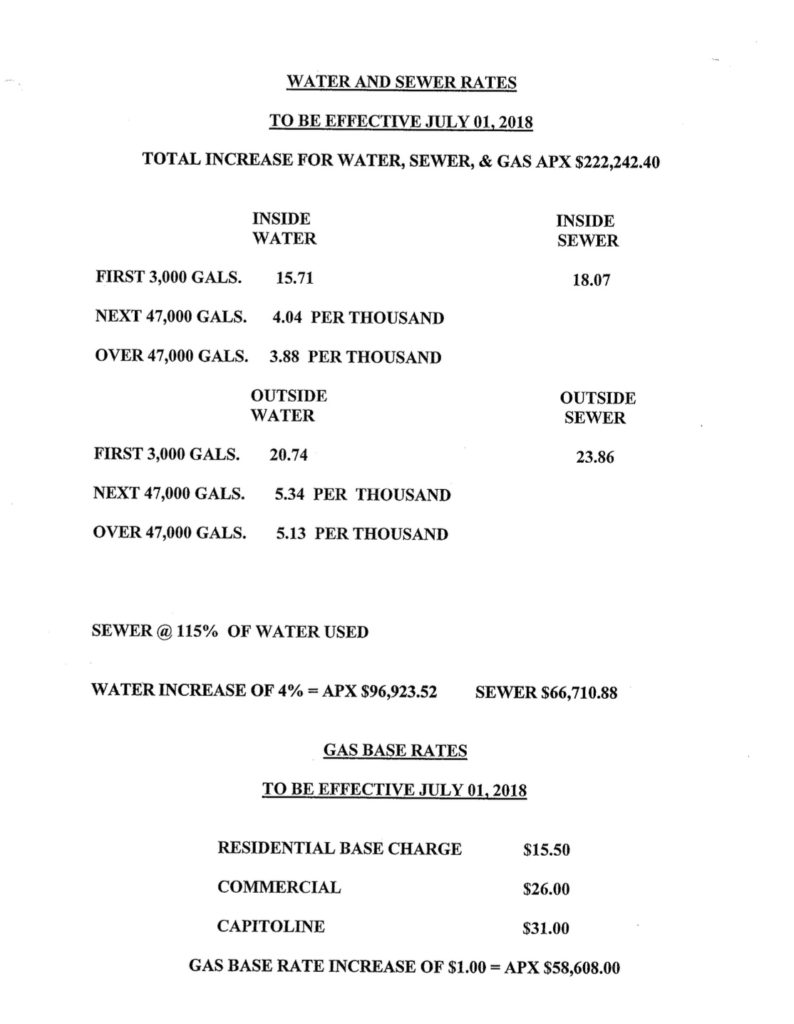 The 2018-2019 budget is $15,920,952.54. This is a decrease from the current year's amended budget of $17,639,766.98.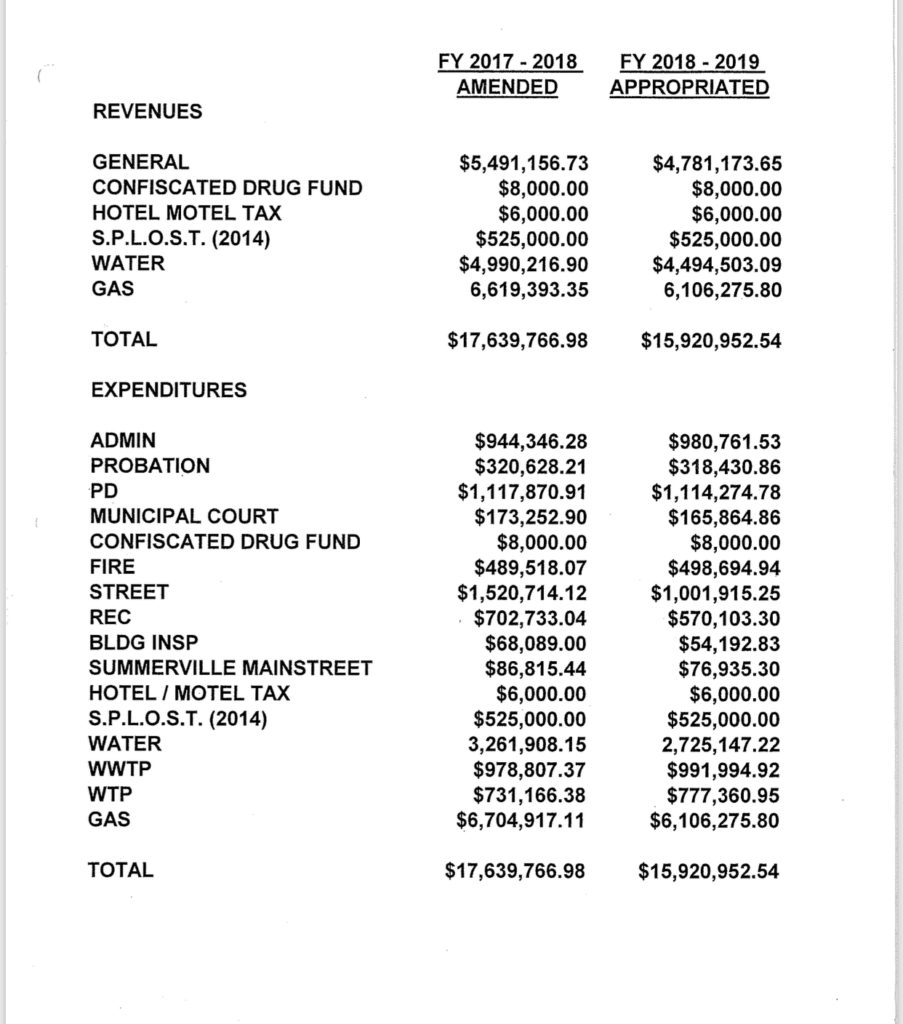 The City of Summerville is "in the red" according to Mayor Harry Harvey to the tune of $940,000.00. Although the Mayor went on to say that between the 7 or 8 bank accounts the city has the close to $2.3 million in the bank.
Mayor Harvey justified the rate increases saying "the projections have the city down in gas and other revenues and expenses are up." Mayor Harvey mentioned the gas revenues were down as a result of the warm winter weather.
Councilman Earl Parris who voted against the budget told AllOnGeorgia he feels the city is in good shape. "We have over $3 million dollars in the bank, I feel that the city is fiscally fit and the rates didn't have to be raised at this time," Parris said. Parris went on to clarify the amount saying "it's actually like $2.4 million in the fund balance and $850,000 is in the restricted fund balance, so it's over $3 million."
Mayor Harvey went on to say there will not be any raises next year for City employees, no hourly increase, no step increase.
Kenneth Busbin who attended the meeting as a concerned citizen spoke passionately about the rate increases, saying "there's plenty of ways for you to save money, you want to raise our rates and not clean your own house."
Councilman Windle addressed Busbin asking him if he would support property taxes coming back. Busbin said he would love for city taxes to be back, "I think that's the way it should be," Busbin said. The city currently has no property taxes.
City Attorney Albert Palmour spoke up and said Busbin '"had already made those comments," effectively hushing Busbin.
Summerville resident Charlie Bennett also addressed his displeasure with the rate increases to the council saying that he lives on a fixed budget and the 4% increase would be difficult.
Councilman David Ford who voted for the budget said he was thankful that the city had not been forced to have a reduction in force, laying off employees. Joe Money who also voted for the budget said "it's tough to run a city based on the weather."
"This is my comment, this is a good budget, we have some things to work on," Mayor Harvey said.
City of Summerville voted for the 2018-2019 budget of $15,920,952.54 with the rate increases. The motion passed 3-2 with Councilmen Earl Parris and Buddy Windle voting against the budget.

Posted by All On Georgia – Chattooga on Tuesday, June 19, 2018