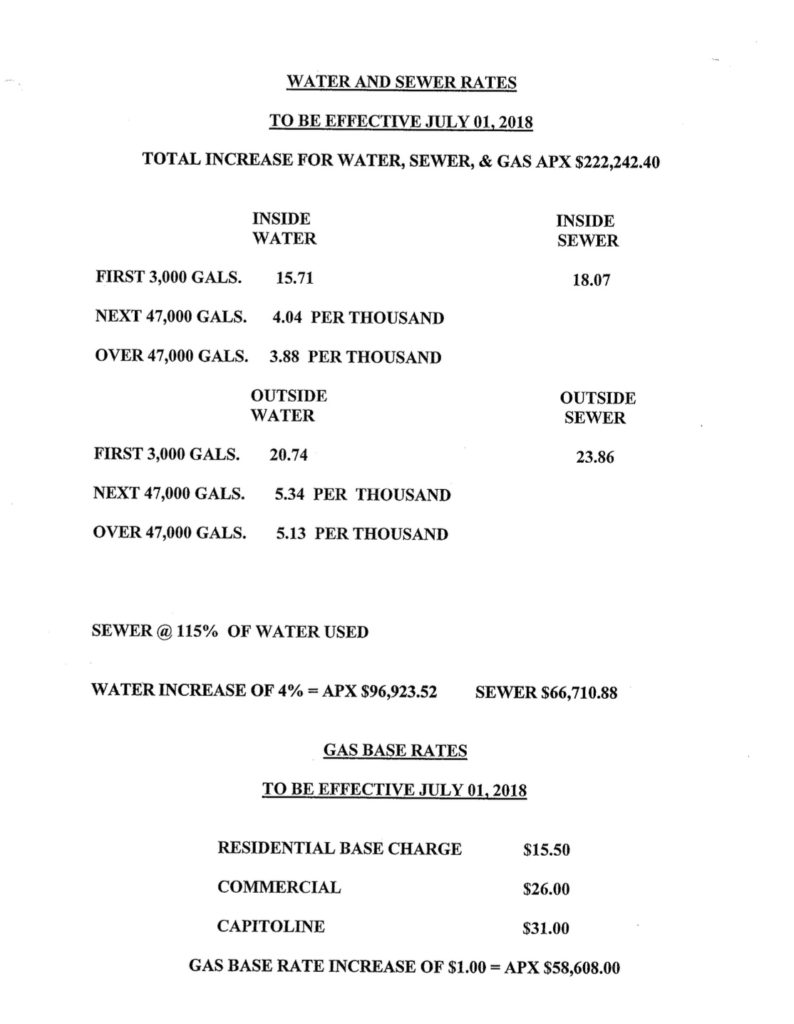 The City of Summerville is "in the red" according to interim City Manager Janice Galloway. The City is considering raising water, sewer, and gas rates in order to generate an additional $222,242.40 in revenues. The City is also considering raising service charges and fee schedules. The council will vote on the rate increase this evening, June 19th.
If the new rates pass tonight they will be effective on July 1, 2018 according to documents provided to AllOnGeorgia by city officials. In addition the Council will also be voting on the 2018-2019 budget.
The meeting starts at 5 p.m. at City Hall.