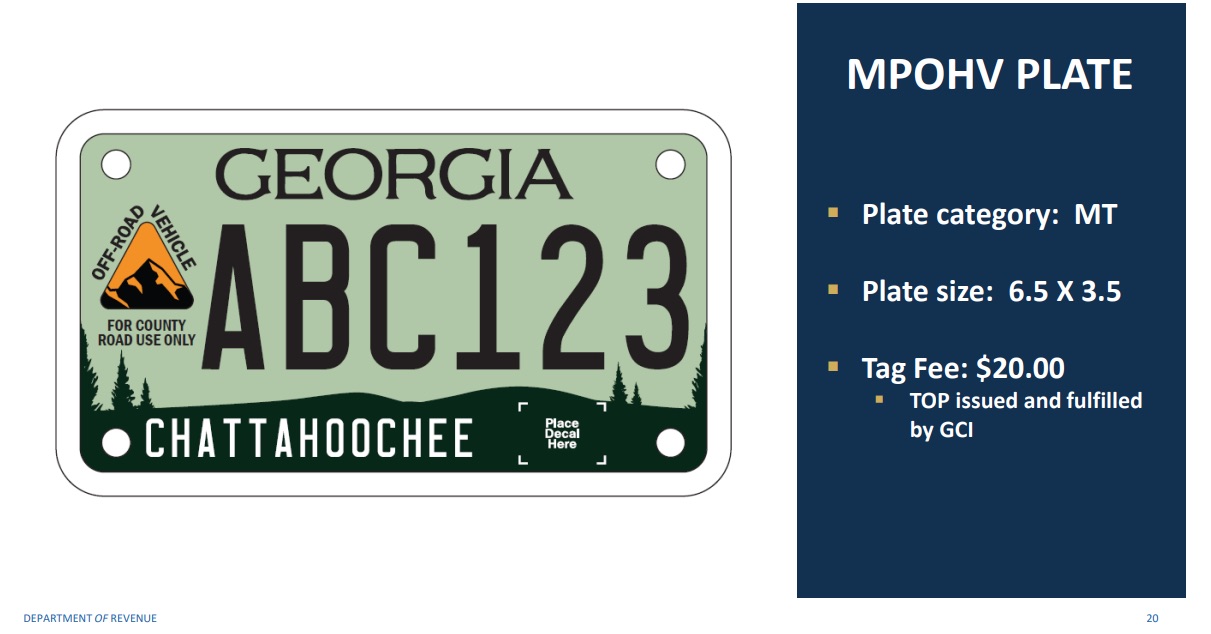 Joy Hampton, Chattooga County Tax Commissioner, has recently shared snapshots outlining the Department of Revenue (DOR) requirements for registering off-road utility vehicles. This move aims to streamline the registration process for such vehicles. However, upon initial review, certain side-by-sides and golf carts might need to meet these requirements.


In light of this, Hampton urges citizens to thoroughly review all their documentation compared to the DOR's stipulated requirements. She also advises contacting their insurance company for clarity before the registration option becomes available on December 1, 2023.
Acknowledging the newness of this process in Chattooga County, Hampton requests patience from citizens as her team familiarizes themselves with the intricacies and works through the details. She assures the community that if a vehicle meets the outlined requirements, her office will try to facilitate its registration.
It's crucial to note that this registration is entirely optional and not mandatory for citizens. Hampton emphasizes the voluntary nature of this process and encourages individuals to make informed decisions regarding their off-road utility vehicles.
As the county navigates this new registration system, Hampton extends her commitment to assist and requests citizens' cooperation in this learning phase.