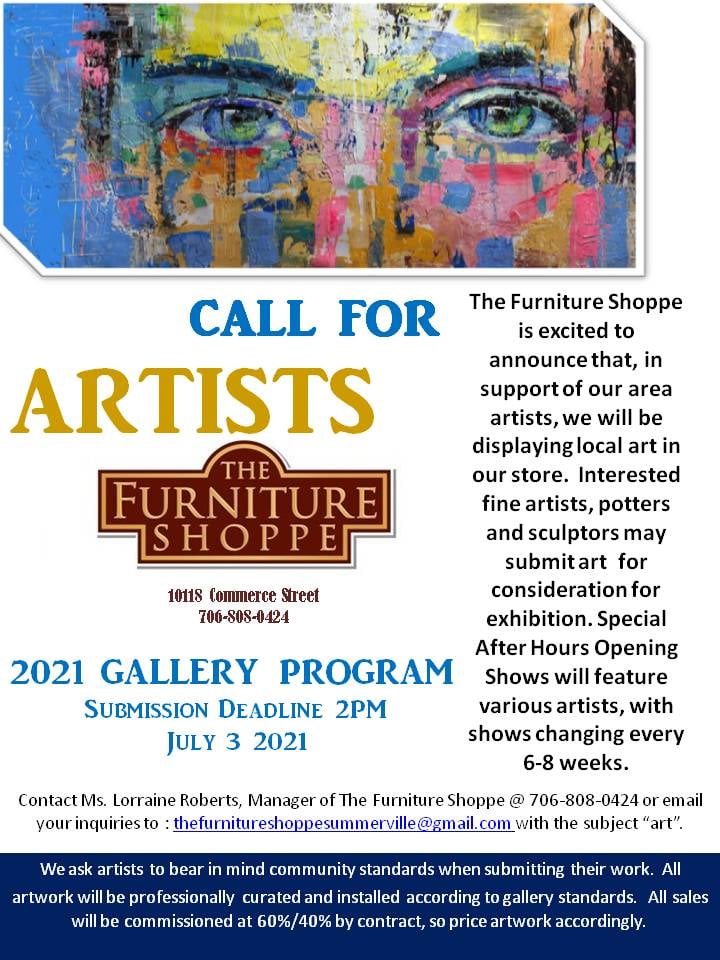 The Furniture Shoppe is excited to announce that, in support of our area artists, we will be displaying local art in our store. We are announcing a call to interested fine artists, potters and sculptors to submit art  for consideration for shows. We will have a regular after hours Art  Opening  featuring various artists, with shows changing every 6-8 weeks.

We ask artists to bear in mind community standards when submitting their work.  All artwork will be professionally curated and installed according to gallery standards.
Submissions may be sent in electronically in jpeg format , photographed or samples brought in by appointment .
If you are interested, please contact Ms. Lorraine Roberts, Manager of The Furniture Shoppe @ 706-808-0424 or email your inquiries to : thefurnitureshoppesummerville@gmail.com with the subject "art".
All sales will be commissioned at 60%/40% by contract, so price artwork accordingly.
We hope to have our first debut show in mid-July, 2021.