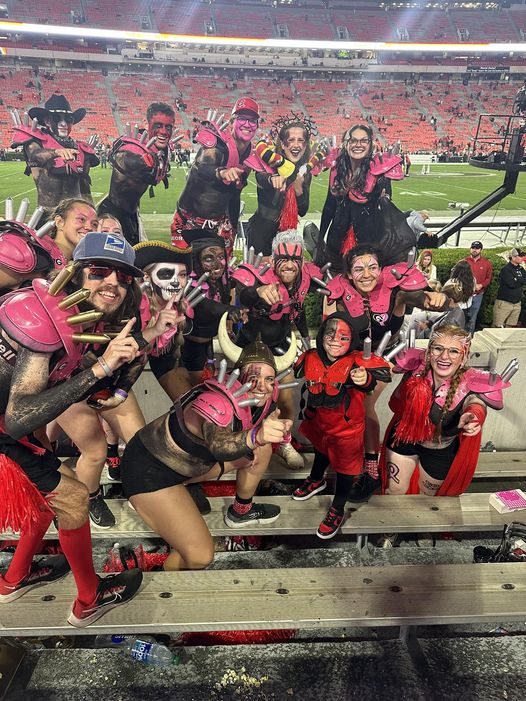 Five-year-old Tucker Abernathy, from Trion, Georgia, experienced a dream come true at a Georgia Bulldogs game. Beyond being an ardent fan, Tucker aspires to join the UGA Spike Squad one day. His heartfelt encounter with the current Spike Squad members made for an unforgettable moment.


Tucker's devotion to the Bulldogs goes above and beyond typical fanfare. At the game, he meticulously planned his outfit, right down to the spikes, embodying the spirit of the Spike Squad and his genuine love for the team.
The UGA Spike Squad is known for its spirited presence at Georgia Bulldogs events, passionately supporting the team. Tucker's dream of joining this dynamic group reflects the deep-rooted passion many Bulldogs fans share.
What sets Tucker's experience apart is the incredible kindness he encountered. Current Spike Squad members recognized his enthusiasm and invited him to join them for a memorable photo. This act of camaraderie not only made Tucker's day but also showcased the strong sense of community among Bulldogs fans.
Tucker's Bulldogs smashed the Wildcats from Kentucky, 51-13.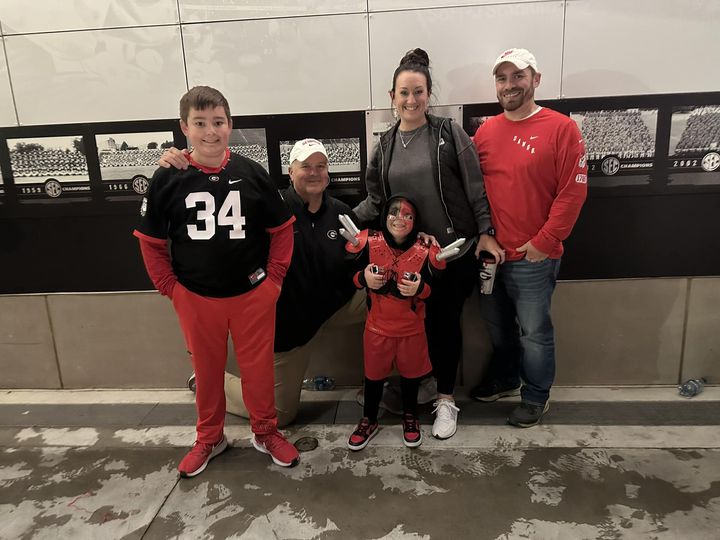 Tucker and his parents, Kyle and Ashlee Abernathy, and his brother Bryant  also visited with Trion High School alumnus Stacy Searels, the current offensive line coach for the Georgia Bulldogs football team.