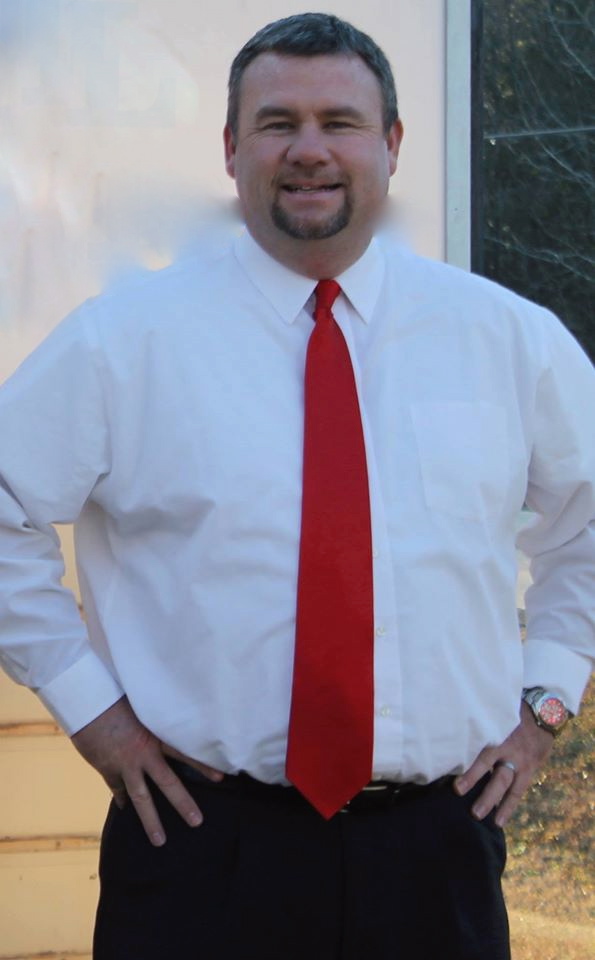 AllOnGeorgia recently reached out to Chattooga County Board of Education member Brad Hayes for a Q & A.

What have you learned since becoming a BOE member?
Since I was elected in November 2018, I have worked with two school superintendents and soon to be eight school board members. Every superintendent and every school board member was beneficial and talented in various areas. I learned how to listen, observe, and speak up. I learned that I was an elected, public official, and my sole purpose was to represent each student, teacher, staff member, administrator, parent, and citizen. I have also learned that no public official can please everyone, but I try to follow the advice of our late
40th President Ronald Reagan, "We can't help everyone, but everyone can help someone."
What do you feel like are the biggest challenges facing the school system?
​The biggest challenges facing our school system fluctuate and change with the passing of time. Since I was elected, the biggest challenge our school system has faced is COVID-19 and the aftermath. I believe our school system adjusted and weathered the storm well. With help from the federal and state governments, we have improved the educational system for both students and teachers by wise budgeting and spending in areas of need. Even through a pandemic, we have hurdled many obstacles and raised the bar both academically and athletically.
What do you feel the board has done well, what do you feel the board could improve upon?
​I believe with help from Tax Commissioner Joy Hampton and Superintendent Jared Hosmer, we have been successful with our school finances. I have been pleased with how our community has rallied and weathered this pandemic. I feel our school system will continue to improve as long as we are patient and work together. "Needs Improvement" is a part of life. We can always strengthen and work toward making improvements. Chattooga County Schools lead the way and stand out when it comes to school facilities, but we must continue to provide the means to improve in all athletic areas. I am proud to serve on the board at the time of purchasing and replacing lights and poles at the baseball field. I am proud to serve on the board that has recently agreed to move forward with purchasing and replacing lights at the football stadium and track. Finally, I am proud to serve on the board that has agreed to proceed with building new tennis court facilities. Future improvements will be continuing to purchase, build, and provide state of the art facilities for all athletes and sports.
Are you planning to seek re-election?
​Yes, I will ask the citizens of Chattooga County to support my re-election, register to vote, and vote for me to once again represent and serve Chattooga County. I thank you for your prayers and support.
Do you regret the hasty decision to return back to a 5-day?
​No, I do not regret the school board's vote to return to a 5-day calendar. Back in 2018 and 2019, there were two sides to the calendar question. We had people who were in favor of 4-day and people who were in favor of 5-day. In 2018, the calendar was an election topic, but that does not mean it will be an election topic in 2022. I will wrap up this question by saying, I will be elected by the majority, but I must represent both the minority and the majority.
What have been the advantages of the 5-day school week?
​Since I was elected in 2018, I served on the board to complete the 2018-19 year, but also served during the 2019-2020 and 2020-2021 school years. In just a few weeks, we will begin the 2021-2022 school year. The advantages speak volumes in the accomplishments we have seen within each school and the school system. The accomplishments and successes that have been made by athletes, coaches, students, teachers, and teams are the results of working together for a common Tribe. Chattooga County Schools have been successful, and we will continue to be successful. I have faith in our students and teachers.
With the Board taking on a new look, you are the only Republican left on the board from the 2018 election, do you think there will be talk of returning to a 4-day school week? Is that something you would support?
​Personally and professionally, I do not like or support partisanship in school board elections. As an American Government teacher, I never divulged my political stance to students. I simply encouraged, inspired, and motivated all students to do their best and make wise decisions in life. Well, as an elected school board member, I still serve and work with students. I believe it is best to be non-partisan as a candidate and member of the school board.
In 2018, I was asked to qualify and run as either a Democrat, Independent, or Republican. I am sure I will be asked the same in 2022. With all decisions in life, I try my best to follow what the Bible states because Jesus Christ is our perfect example. God loves us all, but what God does not love is sin. God desires all of us to simply be Christians. Again, I do not like the political party label to be placed on certain political offices. For example, Coroner, Judge, School Board, etc…I have never been what you call a "straight ticket" voter because back when I first started voting, there were no or very few Republicans running in Chattooga County.
I am not sure what the 2022 election challenges and topics will be, but I am excited to know that it is time to qualify and campaign again. I encourage everyone to register to vote and vote!
What makes the Chattooga County School system unique?
​The Chattooga County School system is most unique because it is home. As an educator for 27 years, I have worked in six different county school systems, but Chattooga is home. Home is family, friends, place of worship, good memories, making memories, and where I am a citizen, tax payer, and voter in the community I hope to live in until death.
What has been your biggest accomplishment since being elected?
​I feel accomplishment when I hear words of encouragement from others. I try to be an encourager, and I have been a mediator, when needed. I only want what is best for our students because they are the future. They are our future accountants, bankers, coaches, doctors, educators, fire fighters, ministers, etc.
What are your personal goals for the school system (tennis courts, etc.)
​It was exciting to see new lights and poles at the baseball field, and now I am excited to see new LED lights and colored lights coming to the football stadium and track. Personally, I am happy for the students and teachers at Menlo, as a new gym and school will be constructed soon. Other personal goals are: new tennis court facilities beside the high school, updating our track to host region meets, and expanding parking at Leroy Massey School. Finally, I have enjoyed supporting, touring, and visiting schools and meeting students. It is my wish that all students find happiness, good health, and much success in life. I hope I can continue to be of assistance in our community and schools.