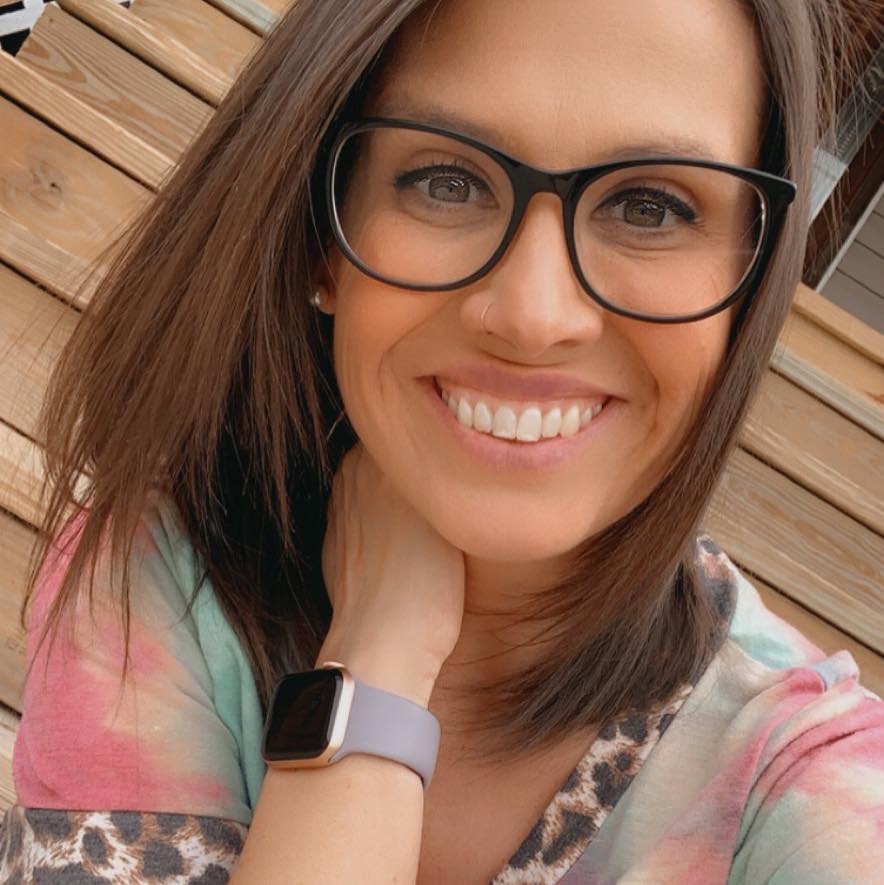 Chattooga County Schools Superintendent Jared Hosmer has shared the question and answer email exchange between the BOE Chairman Eddie Elsberry and the six applicants for consideration to fill the unexpired term of Seat 4, Lyerly district. The term will expire December 31, 2022 and the election process of 2022 will decide who will hold the seat starting in January 2023.

The Board will announce the person who will fill the term at the August meeting. That person will then have to be sworn in by Chattooga County Probate Judge Gary Woods, approved by the state of Georgia and a Campaign Contribution Disclosure Report & Candidate Financial Disclosure will have to be completed and on file with the State. All of which will be public record.
1. Tell us a little about yourself and why you would like to serve on this board
        My name is Bonnie Fletcher. I have worked for our local radio station, WZQZ, for eight years and I absolutely love what I do. I am also co-owner of Honeybee Flowers, Gifts and Sweets, a small business here in Chattooga that I run along with my mother. Married for 6 years in September, my husband and I have two beautiful sons. One of which is an upcoming 7th grader at Lyerly Elementary and the other will be entering Pre K at Lyerly. I'm very involved in the education of both of our sons as well as all other activities they participate in.
        I would like to serve on the Chattooga County Board of Education because I have a deep love for this County and its residents. I care about every child in this County and I truly feel like I could help make a difference in the lives of so many. I want to be a voice for the teachers, the parents and especially the children of the Chattooga County School System. I was once told that I can't save the world but that will never stop me from trying to make the best impact on it that I possibly can and I feel like that impact should be with the children because they are our future.
2. What do you view as the role of the board and as an individual board member?
        I believe the role of the Board of Education is to make decisions based on the best interests of our school system as a whole in order to make the best and greatest impact possible for our students, parents and teachers. I believe these decisions should give our school system the greatest potential for overall success no matter what path a student chooses, whether it's vocational, technical, college, etc. I believe it is the board's responsibility to ensure that every child has the keys/tools to create a bright and successful future.
        As an individual board member, I believe it's my responsibility (if chosen) to listen to the opinions, needs, concerns, etc. of those people that I would be representing in my district. I believe it is important to be readily available for open discussions concerning our school system and any questions or concerns that people may have. I believe it's important to bring those topics to the attention of the other board members in an effort to seek a resolution that is best suited for the school system as a whole. In essence, I believe I would be a voice for the teachers, parents, students and concerned citizens that I would represent.
3. What do you think are the biggest challenges facing education today?
         I could go through quite a lengthy list of challenges that I believe the educational system as a whole faces but I will touch base on a few.
         First is classroom size. I believe classrooms tend to be so large that it's difficult for educators to focus on every student identifying their needs and assisting them to reach their goals. I believe teachers should have more support in helping students, whether it's decreasing classroom size or increasing educators per classroom. I believe with this help, we could really reach every student individually and help them get on path for their goals.
         Second is standardized testing. While I understand that standardized testing is a tool used to gauge students and systems as a whole, I don't believe it's the best answer. I worry that standardized testing causes more of our students to memorize answers for a test as opposed to comprehending what they are learning. Reading comprehension and retention is vital to a child's success and I worry that the emphasis on standardized testing puts more pressure on students to remember the answers short term for a better score as opposed to actually retaining information long term.
         Thirdly, parent involvement. I saw it when I was in school and continue to see it today, lack of parental involvement. I know there are so many ways that the school system tries to ensure that information gets out there for parents but sometimes it just doesn't. I believe that parents are a vital part of a child's success, parents should be taking what time they can (I understand work schedules and life can get crazy) even if it's just 10 minutes to sit down and work with their child in areas that they are struggling. Sometimes parents struggle, believe me I do with some of my boys work, but I would love to see options available for parents to assist them in assisting their child.
          There are so many other challenges that I would like to discuss but this would probably turn into a book so I will conclude my answer here and hopefully have the opportunity to elaborate in the future.
4. What do you think are the biggest challenges facing our school system?
         The issues listed above are some of the same issues I believe face our school system but one that I think Chattooga County faces more so than surrounding counties and areas is being economically disadvantaged. So many of those that live in our county are economically disadvantaged. Within the county, average income for an individual is around $21k a year, a household is around $37k a year. When broken down, after rent, utilities, gas to get back and forth to work, basic necessities for a full household are hard to obtain in our County. We have families that struggle to provide food for their families much less provide school supplies, clothing, shoes, etc. for a child in the school system. I know we have some great programs in place to help but what more can we do? How can we educate parents and students on the options available to them? And how can we expand those options? It may sound silly but it's tough for a kid to concentrate in a classroom when they don't know where their next meal is coming from, when there are holes in the bottom of their shoes and they haven't been able to shower for days because the water is cut off at home until next pay day. I want to help these kids and their families, I want to reach past their education and make a difference in the homes of the people of this county. Education really does start at home so I think there needs to be some more focus on the home lives of our students. If we can't reach the parents, I know it's not always possible, but if we can't, let's work even harder with the students.
          Again, this is a topic that I could go on and on about because I have so many things that I would like to bring to the table for discussion (basic life skills, budgeting, finance, credit knowledge, etc.) and to research and find solutions that can be implemented. If given the opportunity, that is my goal no matter how long it takes.
5. What is your vision for Chattooga County Schools?
         My vision for Chattooga County Schools is to be able to set every single child in this school system on the path to success. I want every child to be able to reach their dream no matter what it may and I want our schools to be able to offer a wide variety of programs for students to be able to reach their full potential whether they dream of being an athlete, a doctor, a chef, a producer, a farmer, a welder, a nurse, a journalist, anything! I want our school system to be able to reach every single student by providing the resources necessary for teachers, parents and students to identify the needs of each student and provide them with the tools they need to reach their success. Every student is different and we need to foster each one's education differently.
       I'm going to wrap this up by saying that while I don't have a college education and I don't have experience in the school system as a whole, I have a deep love for the kids of this county. I spend a lot of my time on a ball field, a basketball court, at school functions, etc. and I see these kids all the time. I love these kids and there is nothing more rewarding than seeing a child achieve their goals. I want to be a part of that, even more so than I have been. I am grateful to even have the opportunity to submit my name for the vacant seat and I am so proud to be in the company of such an amazing pool of candidates. I know that whoever the board chooses will be an excellent addition to the board. Thank you again for the opportunity.