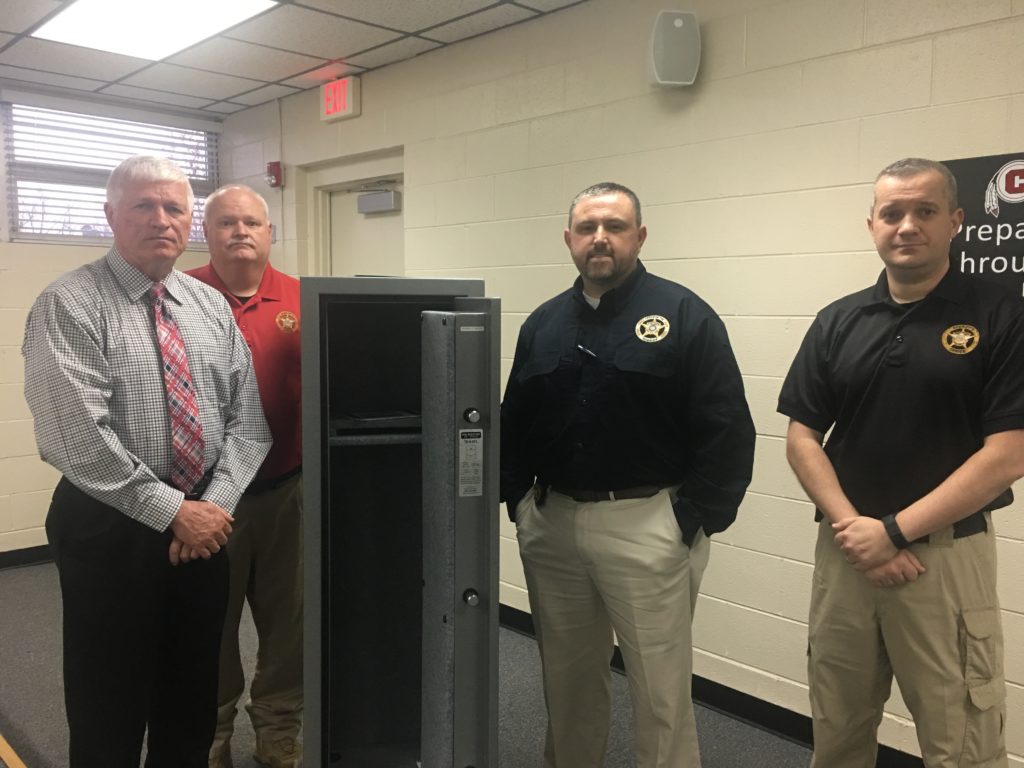 The Chattooga County Board of Education approved unanimously Superintendent Lenderman's recommendation of the installation of a safe at each school in the district, and permission to store appropriate weaponry, as provided by the Chattooga County Sheriff's Office.


The six safes were anonymously donated. The safes will be installed at each school and the education center located at the old Summerville Elementary School.
The installation of the saves will include bolting the safe to the floor. The safes will be installed within the next two weeks. After installation the Sheriff's Office will stock the safes with weapons they deem necessary to protect the students. The Sheriff's Office will change the stock code on the safe. The only people who will have the code will be the SRO Officer at the school and Sheriff's Office personal.
The Board also approved the addition of a School Resource Officer at each school. The SRO will be added first to Leroy Massey School, then the other schools in the district in the next few days.