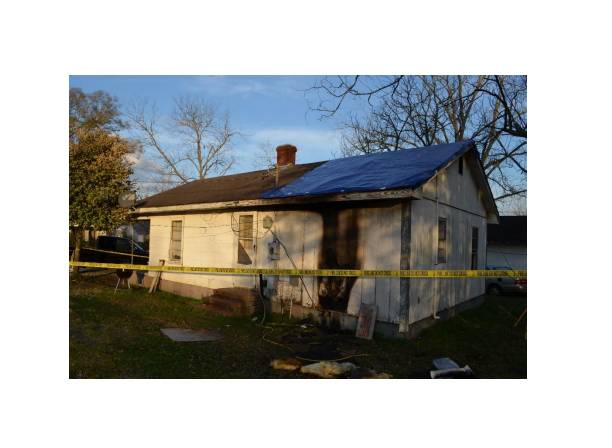 Fire investigators with the Insurance and Safety Fire Commissioner's Office have determined a fire that occurred just after 5:20 A.M. on Wednesday, February 12, in Candler County, was intentionally set.

The fire was set to the exterior wall near the meter box on the home located at 208 Washington Street in Metter, Georgia.
"The fire burned up the wood siding and moved into the attic, causing damage to the roof above the kitchen in the 66-year-old, 616 square-foot residence," said Insurance and Safety Fire Commissioner John F. King. "If you have any information on the individual or individuals responsible, I ask that you call my Fire Investigations Unit at 1- 800-282-5804."
Rewards are offered of up to $10,000 for information that leads to the arrest and conviction of the arsonist(s).
Calls are taken 24 hours a day and callers can choose to remain anonymous. Insurance and Safety Fire Commissioner John F. King's Fire Investigations Unit is assisting the City of Metter Fire Department and Police Department with this investigation.