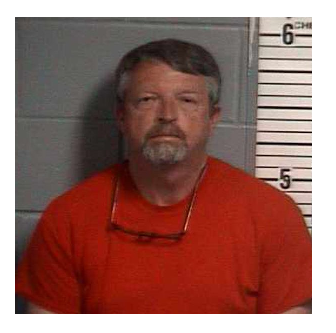 The Coroner in Candler County has been arrested by the Georgia Bureau of Investigation.
The GBI reports that Allen Tyler, 53, was arrested on Monday, May 4, 2020 on charges of Theft by Taking and Criminal Trespass.
According to a press release from the GBI:
On Wednesday, April 8, 2020, Middle Judicial Circuit District Attorney Hayward Altman requested that the GBI investigate allegations that political campaign signs involving the Coroner's race in Candler County were stolen. The GBI conducted the investigation and preliminary results show that the elected coroner, Allen Tyler, stole campaign signs belonging to Joe Carter, a person also running for the office of county Coroner. The victim (Joe Carter) reported to the Candler County Sheriff's Office that someone was stealing signs from a particular location within Candler County.  Allen Tyler was caught on camera stealing the signs.
Tyler was arrested and processed by the Candler County Sheriff's Office. Theft by taking in Georgia is a misdemeanor offense unless the value of the items stolen exceeds $1,500. A misdemeanor offense is punishable by up to 1 year in jail and a $1,000 fine, plus any applicable restitution. Criminal trespass is also a misdemeanor offense.
The Metter Advertiser reported two weeks ago that Candler County Sheriff John Miles was the contact for the GBI, not the District Attorney's Office.