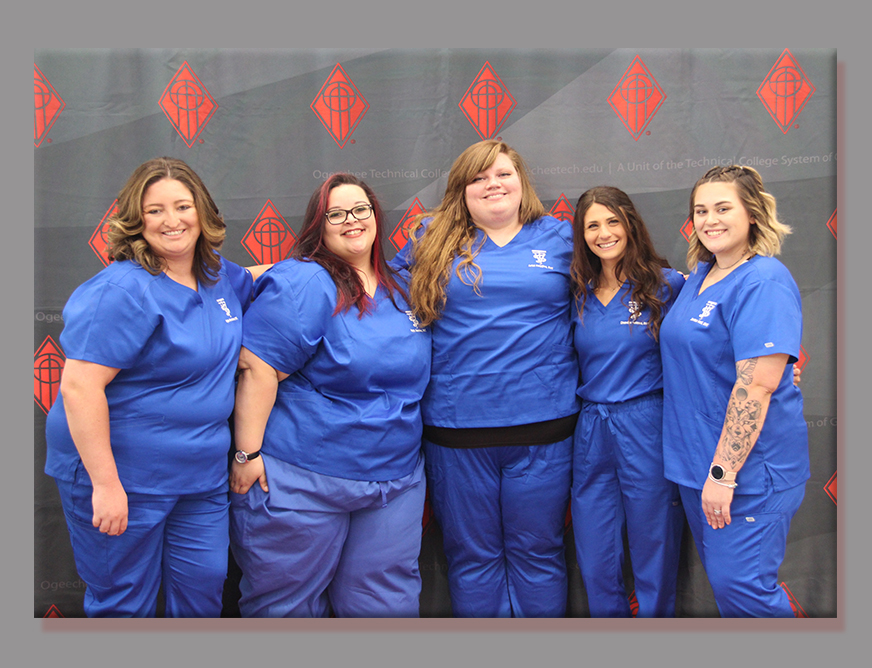 The Veterinary Technology Program at Ogeechee Technical College recently held a pinning ceremony. The class took the Veterinary Technician's Oath and each of the program's four graduates were individually recognized and presented with an Ogeechee Technical College Veterinary Technology pin.


Program director, Amy Dorminey, DVM, welcomed guests and the invocation was given by graduate, Jordan Hall.  Ogeechee Tech's Student Chapter of the National Association of Veterinary Technicians in America (SCNAVTA) President, Stephanie Bunch, lead the Challenge to Serve, and Billie Walker, Veterinary Technology instructor, introduced the guest speaker, Alexis N. Burkes, RVT, MS a Hospital Manager at Case Veterinary Hospital in Savannah.
"The pinning ceremony represents a symbolic welcoming of our graduates into the veterinary profession," said Dorminey. "During the final phase of the ceremony, the graduates light candles and pass the flame to one another.  Passing the flame solidifies their connection to one another and their life-long dedication to this profession.
---
To learn more about the Veterinary Technology program at OTC, please visit www.ogeecheetech.edu/VETT.