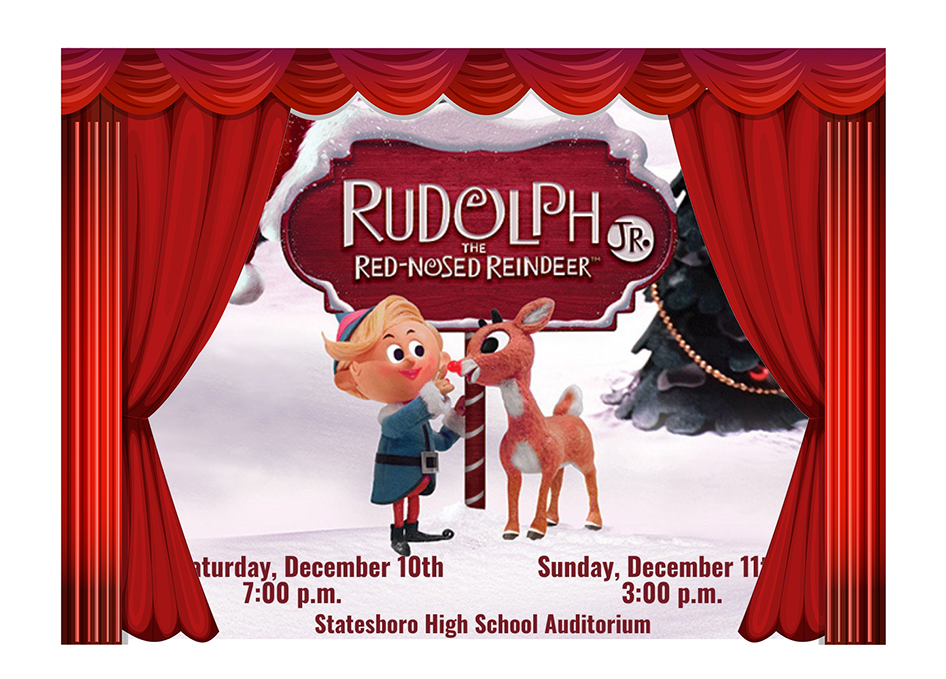 Statesboro High School Fine Arts Department will be performing Rudolph the Red-Nosed Reindeer on Saturday, December 10 at 7:00 pm and Sunday, December 11 at 3:00 pm.

The performances will be in the SHS auditorium. Tickets are $10 for adults and $5 for students. Tickets can be purchased online using the QR code on the flyer below or by clicking here. 
20% off all proceeds will benefit the Leukemia and Lymphoma Society.