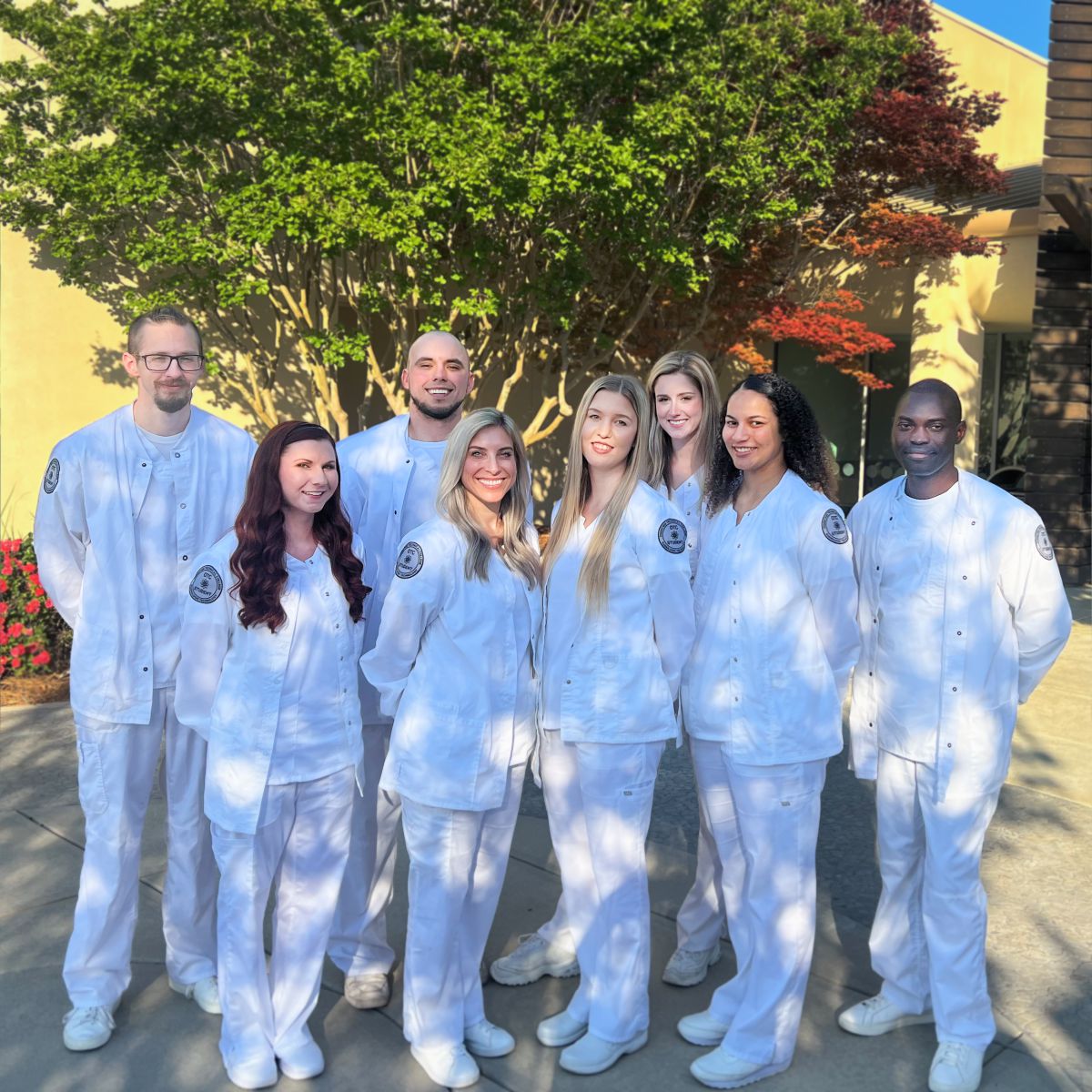 Eight Radiologic Technology senior students at Ogeechee Technical College were honored in an annual spring pinning ceremony held in the Joseph E. Kennedy Auditorium.

"This group showed a great deal of tenacity and remained focused on completing the program so that they may go on to excelling in their chosen profession, said Jan Martin, Radiologic Technology program director. "By their second semester, several clinical sites were offering students positions in their facilities. Many of them are planning to work and get more experience for the opportunity to travel as a registered radiographer."
The eight seniors will sit for the American Registry of Radiologic Technologists (ARRT) national certification exam in the next few weeks. At the time of the pinning, five of the seniors were already working in the field and the remainder have begun working in the field since.
The evening included several other highlights including awards presented to both students and preceptors; Alex Malko, received the Joint Review Committee on Education in Radiologic Technology (JRCERT) Academic Award of Excellence; Hillary Robinson was chosen by the clinical education sites as the Student Radiographer of the Year; Avery Acker, Med, R.T.(R) ARRT at St. Joseph's Hospital, was chosen as Clinical Preceptor of the Year; and Ken Durden, Clinical Preceptor for East Georgia Regional Medical Center, was awarded Radiographer of the Year.
Matt Dunn, Clinical Coordinator and Jan Martin, Program Director, pinned all eight recipients during the ceremony. The recipients included Lacey Crosby, Reid Hadden, Amanda Jacobs, Komlanvi Komlan, Sydney Lewis, Alex Malko, Hillary Robinson, and Maliah Thornton.
During the pinning, program faculty and students recognized Mrs. Libby Gardner, R.T.(R)(M) on her upcoming retirement from Winn Army Community Hospital in Ft. Stewart, Georgia. She has been a Clinical Preceptor since 2008 and a vital part of the program. While working with OTC students she has been Clinical Preceptor of the Year five times (2008, 2010-2012, and 2014).
For more information about the Radiologic Technology program at Ogeechee Technical College, please visit www.ogeecheetech.edu/RADT.
---
OTC