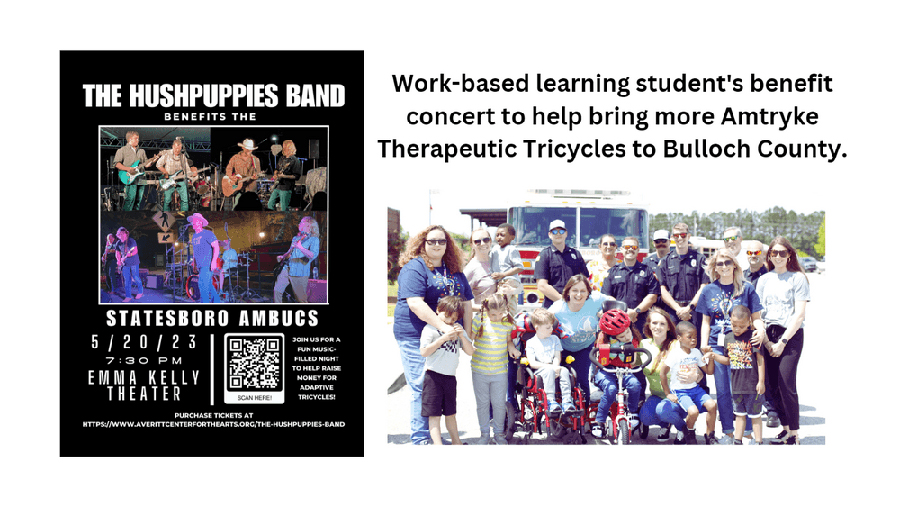 A Bulloch County student's work-based learning experience inspired her to organize a benefit concert to help children and adults with motor impairments through Statesboro Ambucs. The concert will be headlined by The Hushpuppies Band.

Audrey Thomas, a junior at Southeast Bulloch High School, is hosting a benefit concert, headlined by The Hushpuppies Band, on May 20, at 7:30 p.m., at the Emma Kelly Theater, in downtown Statesboro. Tickets are available for purchase online here, or at the door prior to the concert. The young teen has partnered with the Averitt Center for the Arts and helped secure quality local sponsors.
All proceeds from the event will help Statesboro Ambucs provide Amtryke Therapeutic Tricycles for children and adults, some of whom are students in the Bulloch County School System. The tricycles inspire mobility and independence at school and home, but are cost-prohibitive for most families. The Statesboro AMBUCS chapter is one of 150 chapters across the United States, whose members fundraise to give away about 2,500 Amtrykes each year.
Audrey has an interest in special education as a future career. As a work-based learning student in the school district's Career Technical & Agricultural Education program, she had the opportunity to work with special needs students in Rachel Murray's classroom at Sallie Zetterower Elementary School. Murray recently secured a grant from the Bulloch County Foundation for Public Education to purchase an adaptive tricycle to use with her students, so Audrey has been able to see its benefits first hand.
Audrey and her mother, Jodi Thomas, who is a speech therapist, attended a Statesboro Ambucs meeting this fall with Dr. Kai Sylvester of the Therapy Spot, which provides speech, occupational, and physical therapy services to children and families. After the meeting, Audrey, who also competes in pageants and holds multiple titles, had the idea of pairing her passions to help others.
To find a band, she had to look no further than her father, Matt Thomas, who plays guitar for The Hushpuppies Band, which has been touring the southeast for more than 25 years. To keep it in her talented family, she also reached out to her older sister, Sara, a rising sophomore at the University of Georgia, to help her design the concert's promotional flyers and posters.
The Hushpuppies Band plays a mixture of country and classic rock covers plus their own original recordings to produce a live show they dub as "Southern Fried." They have a loyal following of fans they call the "pupheads," who've supported them since they first formed in 1998, in Millen, ironically for another benefit concert for Toys for Tots.
Like her father, Audrey is comfortable on stage. She is the reigning Miss Southeast Bulloch High School and the Teen Miss Brooklet Peanut Festival.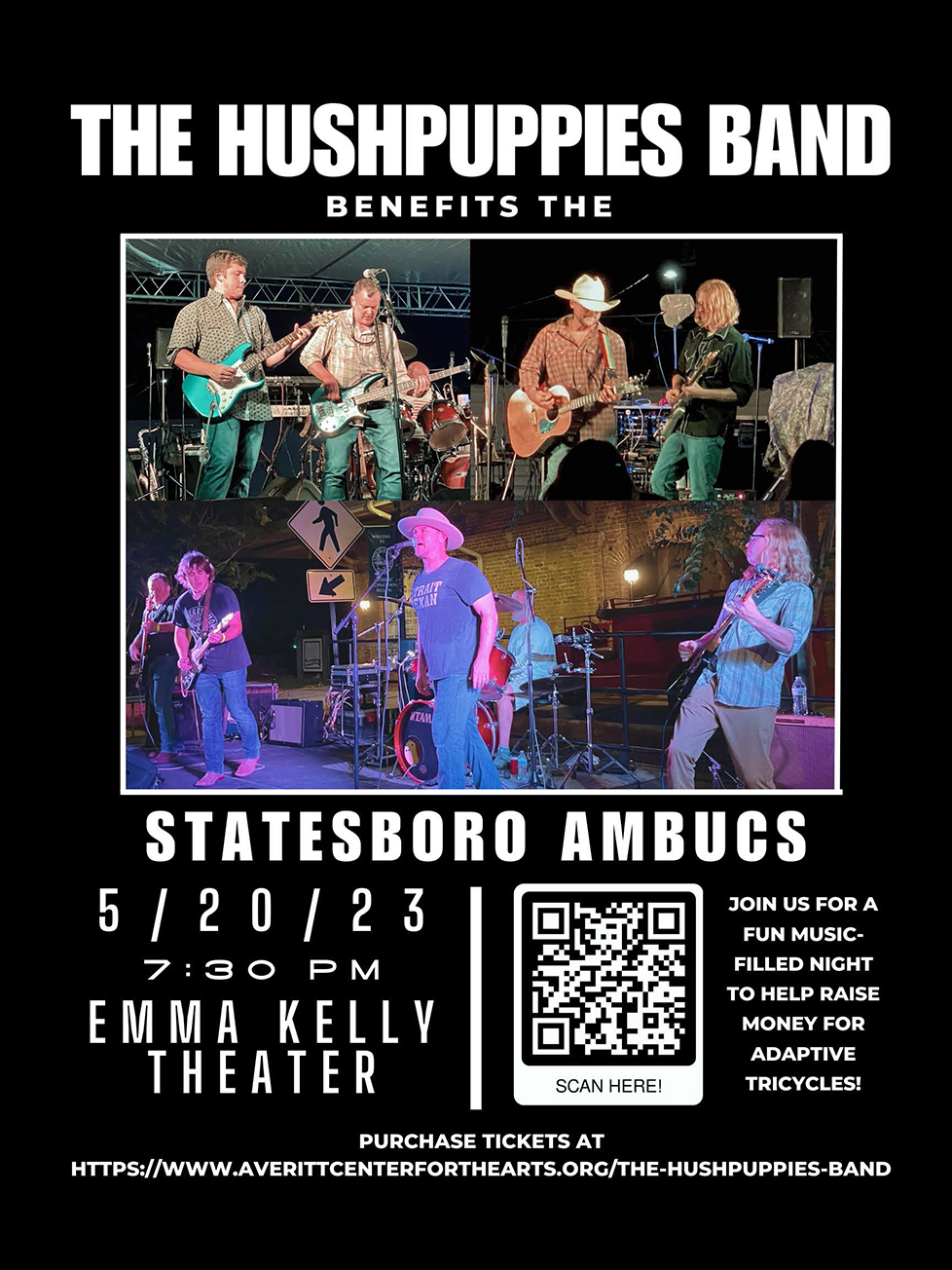 ---
Bulloch Schools