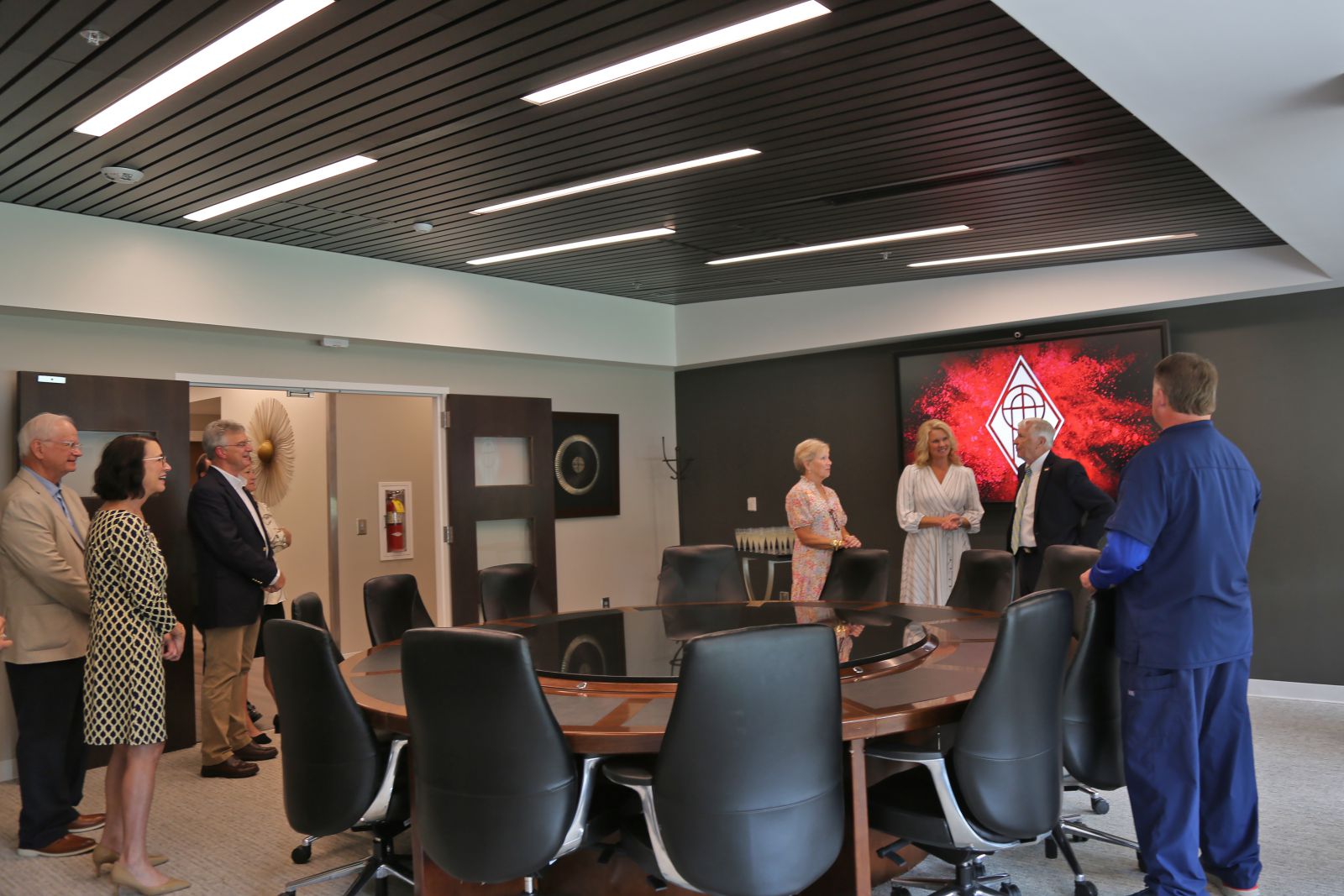 Former Technical College System of Georgia (TCSG) State Board Representative and Statesboro resident, Tommy David, was honored for his 29 years of service to both Ogeechee Technical College (OTC) and TCSG with a reception held in his honor in the Joseph E. Kennedy Building on Tuesday, August 29. Prior to the reception, lettering was uncovered to reveal the renaming of the President's Board Room to the "F. Thomas David Board Room," a move celebrating his extensive service and dedication to the College and TCSG.


"Mr. David was an advocate for all of the technical colleges within his district – not just Ogeechee Tech, but Southeastern, Oconee Fall Line, and Augusta Tech as well," said OTC President Lori Durden. "Our campus today is a much different place than what it was in 1994. We've grown from a campus of one building to a true college campus consisting of over 333,000 square feet yielding thousands of graduates who now serve in our local workforce."
In 1994, David began 29 years of service to the Technical College System of Georgia by joining OTC's Foundation Board of Trustees. He served a total of 14 years with the College – four on the Foundation Board of Trustees, and ten on the Local Board of Directors. During his tenure at OTC, David served beside three presidents, Steve Deraney, Gene Waters, and Dawn Cartee.
In 2003, TCSG started its own foundation at the state level, and David served as its founding President in 2003 and 2004. In 2008, David was asked by Governor Sonny Perdue to represent Congressional District 12 on the State Board of the Technical College System of Georgia.
David's initial 5-year term, turned into three 5-year terms, totaling 15 years of continuous service.  During this time, he served three Governors, Sonny Perdue, Nathan Deal, and Brian Kemp, as well as four TCSG Commissioners, Ron Jackson, Gretchen Corbin, Matt Arthur, and Greg Dozier.
"I want to thank Tommy David for being a true champion of technical education and to honor him for 29 remarkable years of service to this college, this community, and this state," concluded Durden.  "He never wavered in his support of the Technical College System of Georgia, and advocated at every turn for this region. He is a true public servant."
---
OTC