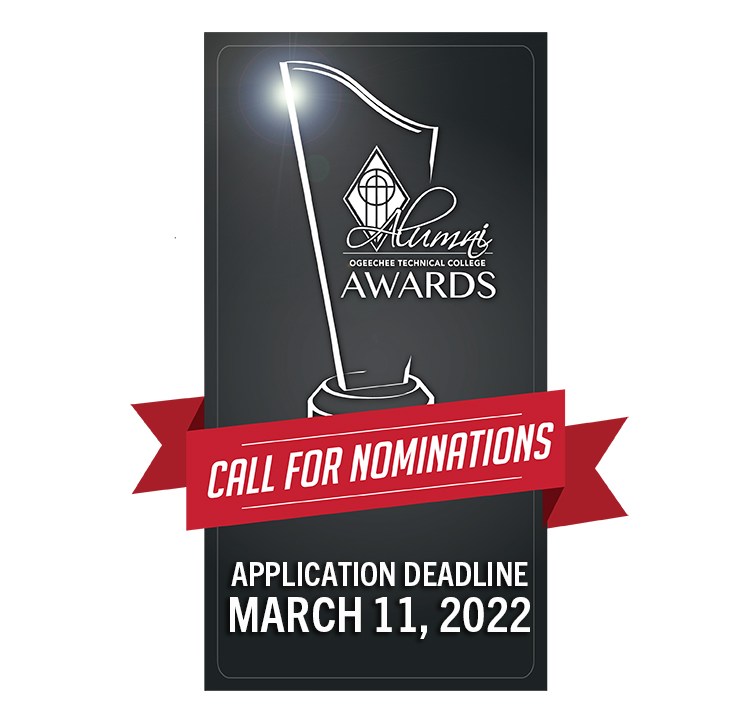 Ogeechee Technical College's 2022 Outstanding Alumni Awards' selection process will take place in April.

The deadline for nominations is March 11 and the deadline for applications is April 8.
There are two categories for nominations. The first is Recent: OTC alumni who have graduated in the past 10 years (2012 – 2022), and who have notable recognition in their chosen field with a promise for continued success. The second is Distinguished: OTC alumni who have graduated prior to 2012, and who have excelled in their chosen field, having attained prominence and/or have had a positive effect on the local, regional or state level. Nominations will be reviewed by a selection committee. The top 5 will be selected from each category, and winners will be chosen from those. Awards will be presented at the Annual Alumni/Graduates Reception.
See the award application and nomination packet below.
Outstanding Alumni Award_Application 2022 otc

NominationPacket2022 otc