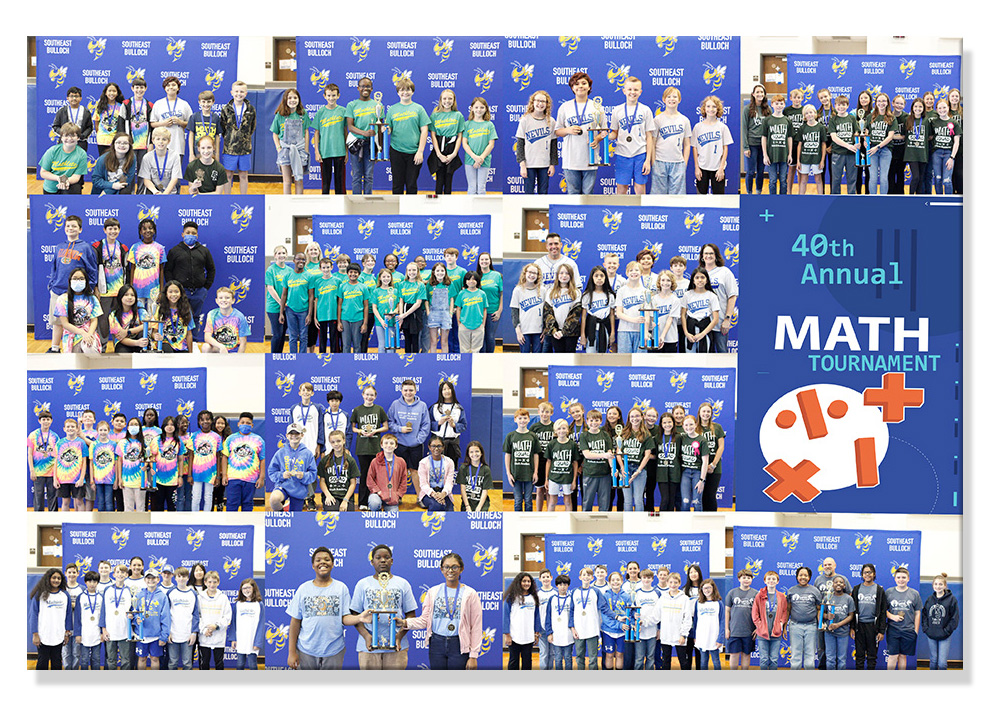 Mathletes from across Bulloch County gathered for a little math madness on March 18 at the 40th Annual Penny Sikes Math Tournament, hosted by the Southeast Bulloch High School Math Department. 

The competition is open to fifth and sixth-grade students from all of Bulloch County's public, private, charter, and home schools.  Students compete individually and in team ciphering rounds. This year 17 schools participated including all of our school district's elementary and middle schools, plus Bulloch Academy, Bible Baptist Christian Academy, Trinity Christian School – Statesboro, Statesboro STEAM.
Penny Sikes is a former Bulloch County Schools math teacher and administrator, who began the tournament in 1983, with an innovation grant from the school system.  The tournament is one of three local math competitions held annually which include Georgia Southern University's Invitational Math Tournament for middle and high school students, and the Reggie Dawson Memorial Math Tournament for third and fourth graders.
---
Bulloch Co Schools