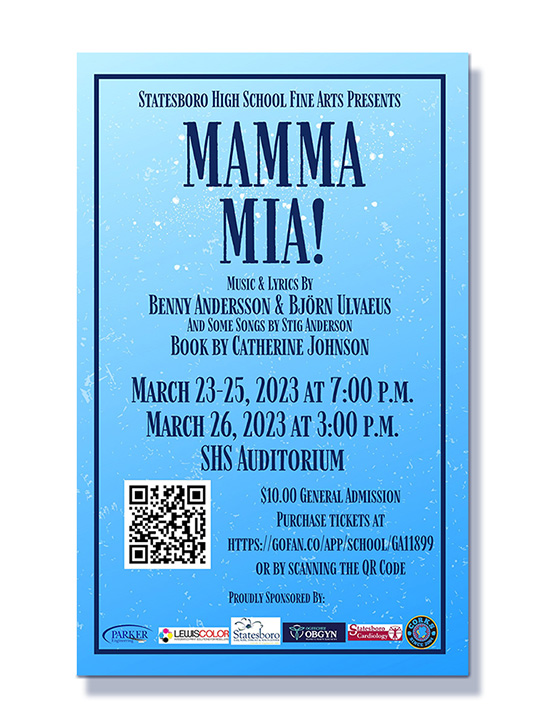 Statesboro High School Fine Arts Department will be performing Mamma Mia! March 23-25 at 7:00 pm and March 26 at 3:00 pm.

The performances will be in the SHS auditorium. Tickets are $10 for adults and $5 for students. Tickets can be purchased online using the QR code on the flyer below or by clicking here.
This jukebox musical features hits of the popular 1970s Swedish pop/dance group ABBA.
Sophie is ready to get married to her fiancée Sky, except for one thing – she has never met her father and wants him present for the big day. She invites three men that she discovers in her mother's diary and believes to be candidates, but when they all arrive, Sophie's mother Donna becomes distressed. As Sophie, Sky, Donna, her friends, and the three potential fathers prepare for the big day, emotions run high and surprises abound.