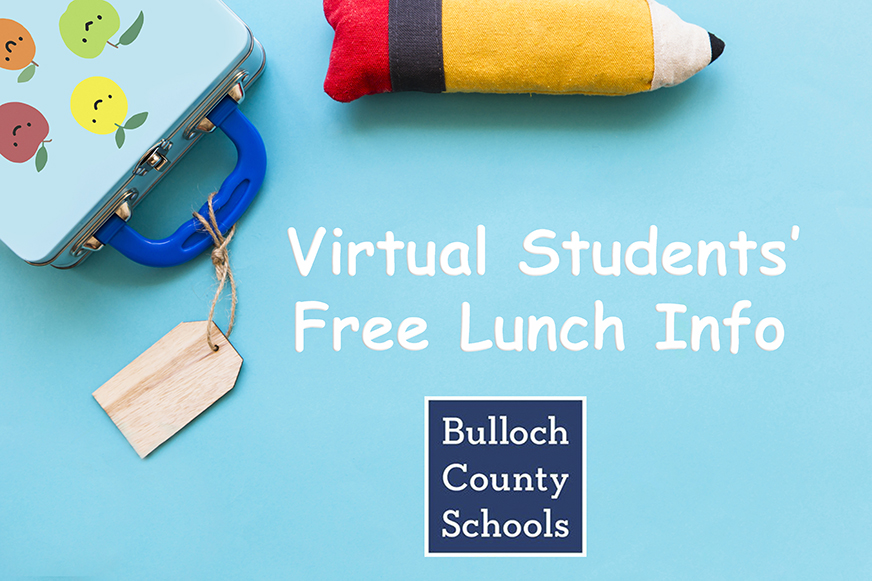 From Bulloch County Schools regarding free weekly meals for virtual students:

Order free weekly meals for virtual students. Free breakfast and lunch meals are available to children who are enrolled in the Bulloch County Virtual Learning Program.
Complete this online order form by Sunday, August 1, at 6 p.m., to order your week's supply of meals for the first week of school.
Thereafter, please order by each Thursday at 8 p.m. for your following week's supply of meals.
Pick up is each Monday morning from 9 a.m. to 9:30 a.m., at the elementary school for your school zone.  Please note that middle and high schools are not pick up sites.  You will pick up food for your middle or high school student at the elementary school  your home is zoned for that links to your middle and high school. 
If you have any questions please contact the School Nutrition Office at 912-212-8620.