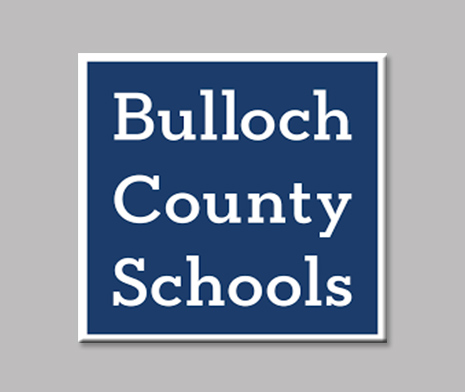 Bulloch County Schools will begin teaching Human Trafficking Awareness lessons to all middle and high school students this fall. Georgia Senate Bill 287 now mandates the instruction for all children in grades six through twelve.

The school district will provide parents and guardians an opportunity to review the lessons prior to instruction. A review session is scheduled for Monday, October 11, from 5 p.m. to 7 p.m., in the cafeteria of Southeast Bulloch High School. Families are asked to make an appointment online if they plan to attend, or contact Debbie Sarratt at 912.212.8566 to schedule an individual appointment.
On October 6, the school district distributed an information packet to parents and guardians via email and sent a printed packet home with middle and high school students. Families were also contacted by telephone.
Parents and guardians have the option to exclude their child from this single-day lesson if it is in conflict with their personal conscience, morality, or religious beliefs. If this is the case, parents and guardians can fill out the opt-out form they were provided and return it to their child's Social Studies or Health / Physical Education teacher. Students who are opted-out will be sent to a supervised location in the school with an alternate assignment.
---
When will the Human Trafficking Awareness Lessons Be Taught?
Social Studies teachers, counselors, and other appointed teachers have been asked to deliver Human Trafficking Awareness lessons between October 25 through December 17.
Human Trafficking Awareness
All communities, whether urban, rural, or suburban are vulnerable to this injustice. Students are one of the highest-risk populations and traffickers are targeting them to become both victims and perpetrators. In fact, many child victims of human trafficking are students in the America's school systems. We can save lives by teaching students how to recognize the warning signs of human trafficking and who to contact for assistance.
Parents are the primary educators of their children. Bulloch County Schools wants to support families in creating a safe environment to dispel anxiety and fear and to provide opportunities for children to learn how to keep themselves safe.
Below are a few ways that parents and guardians can start discussions with their child about human trafficking awareness education:
Talk about exploitation. What does it mean for someone to take advantage of you? How does it look? How does it feel? What are some examples of exploitation?
Talk about protective factors. How can you protect yourself and look out for your friends? What are your skills and talents? What are your goals? What value do you bring to your friends and family?
Use empowering language. What are your strengths? What decisions do you get to make for yourself?
Use language that resonates with youth. What kind of language are people using to talk about unhealthy relationships? What trends have you noticed that may be unsafe?
Express that you care and are concerned about their safety. Are you worried about any of your friends? What experiences make you feel unsafe?
---
Bulloch Co Schools