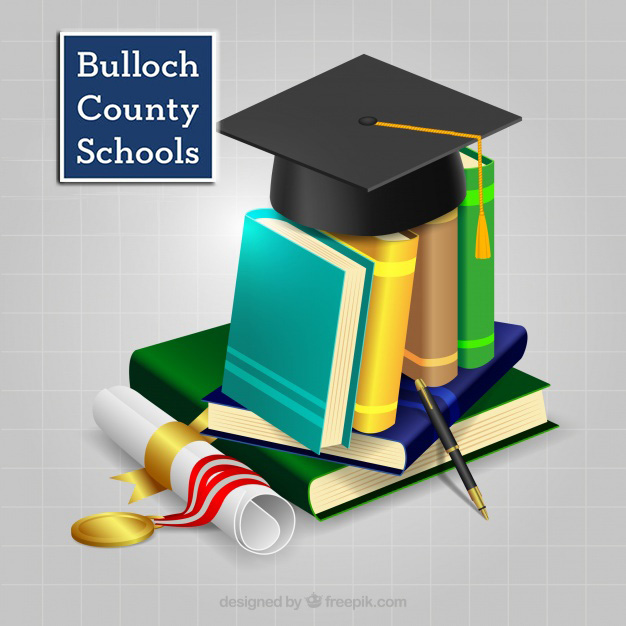 Bulloch County Schools has announced that current high school students are invited to virtually earn required academic credits this summer toward graduation through the Graduation Performance Academy.

Summer session will be June 7 – July 16 for students in grades 9-12. Students can apply HERE.
Bulloch County Schools:
The free, self-paced sessions use a familiar computer-based platform, Edgenuity, with the support of certified teachers from the district. Teachers will be available to assist students Mondays through Fridays, from 8:15 a.m. – 3:45 p.m., either at the William James Educational Complex, in Statesboro, or virtually via Gmail and Google Meet. Students will also have access to a graduation specialist who can help with goal setting, the Edgenuity platform and other questions.       
While students can set their own schedules, in order to earn credits successfully, it is highly recommended that students commit to work at least 15 hours per week to their course(s).     
Remember attending high school for four years does not make a student eligible to graduate. High school students must earn the appropriate number of course units each year to be considered on-track to graduate with a total of 24 credits. Students must make up course work not passed by attending credit recovery programs like this.
Frequently Asked Questions:
Who is eligible? Students who just completed grades 9-12, who need course recovery options to remain on track to graduate. Rising ninth-grade students are not eligible.
What is offered? A free, virtual summer school session for grades 9-12 to recover course credits.
When is it offered? The summer school session will run June 7 – July 16. Students may work at their own schedule and pace to recover course credits in less time, but all work must be completed by July 16.
Where is it offered? The school district will offer the courses online only via the school district's Edgenuity program (E-2020).
How is it offered? Students who are interested in recovering course credits during the summer session, should contact their high school counselor immediately to confirm the classes they need to recover and to register to attend the summer session. There is no limit on the number of students who can participate. If you are unable to email your counselor, contact your high school's main office for assistance.
What about technology needs? Students should let their school counselor or school office know if he or she does not have a computer or Internet at home.  Students can check out a Chromebook from their high school, and the school district can provide information about options for Internet access.
What support is available from teachers? A group of certified teachers will work for the school district's Graduation Performance Academy this summer and are available to assist students. They will have office hours at the William James Educational Complex Mondays through Fridays, from 8:15 a.m. – 3:45 p.m., and they are available to provide academic support to students for their courses via the students' G-mail accounts and Google Meet.