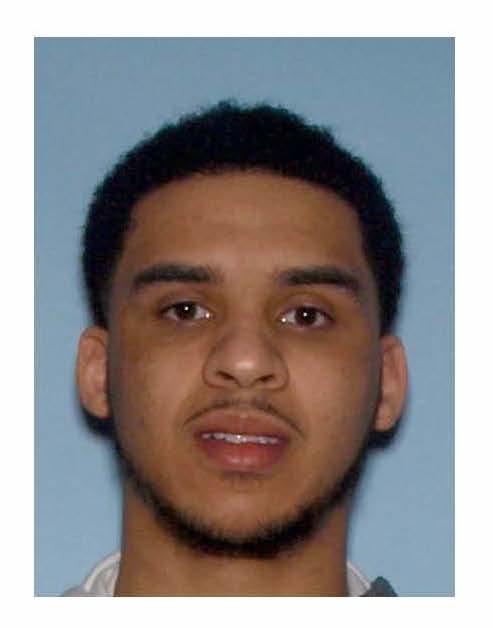 The Statesboro Police Department is investigating a shooting incident that occurred at Midtown Bar and Grill on May 5.

Officers responded to a call about a fight with shots fired at Midtown Bar and Grill around midnight. According to SPD, there was a large, chaotic crowd in the parking lot of the business when officers arrived. Georgia Southern University Police Department, Bulloch County Sheriff's Office deputies, and Georgia State Patrol troopers also responded to the scene to assist with crowd control and scene management while detectives began investigating the incident.
Two victims with gunshot wounds were transported by EMS to East Georgia Regional Medical Center for treatment. Neither victim's injuries were life threatening and both are reported to be in stable condition at this time.
SPD detectives have identified 22 year-old Frank Junior Emeka of Conyers as the primary suspect regarding the shots fired, and warrants have been obtained for his arrest in connection to this incident.
Kelly J. Butler, 22 year-old of Riverdale, was arrested on scene for 1 count Obstructing or Hindering Law Enforcement.
From SPD: We encourage Emeka to turn himself in to the nearest law enforcement agency immediately. If you have any information regarding the suspect's whereabouts, please contact us immediately. If you believe you have seen the suspect out in public, please contact us or the nearest law enforcement agency or call 911 immediately. Do not try to make contact with this subject yourself, he is considered armed and dangerous.
We would like to thank Georgia Southern PD, the Bulloch County Sheriff's Office and Georgia State Patrol for their assistance in this case.
Anyone with information concerning this case is asked to contact the Statesboro Police Department at (912) 764-9911. You may also anonymously submit information to www.tipsoft.com or by texting a tip to "TIPSSPD plus your message" to 274637 (CRIMES). All information is strictly confidential.