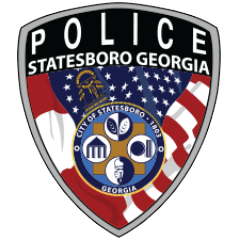 The Statesboro Police Department said Wednesday that an arrest was been made following an investigation of false imprisonment.
Officials say patrol officers with the Statesboro Police Department responded to a call of a physical domestic dispute on Chandler Road. According to a press release, officers arrived and observed damage to the door of the apartment and contacted the female victim inside.
"
She had obvious visible injuries and there was evidence of a struggle inside the apartment. The victim stated that her former boyfriend, Darryl Brundage (55 years old, Millen, Ga) had broken into the apartment by smashing in the door. The victim attempted to flee but was dragged back into the apartment by Brundage and beaten. Brundage also threatened to kill the victim. She was treated and released at East Georgia Medical Center."
Officers arrested 
Brundage
 without incident and transported him to the Bulloch County
Jail.  He has been charged with False Imprisonment, Burglary-1
st
 Degree, Battery (FV),
Obstructing an Emergency Phone Call, and Criminal Trespass. 
Anyone with
information on this case should contact Officer Katie Reese at 912-764-9911.
**A booking photo for Brundage was not included in Tuesday's booking report from Tuesday.