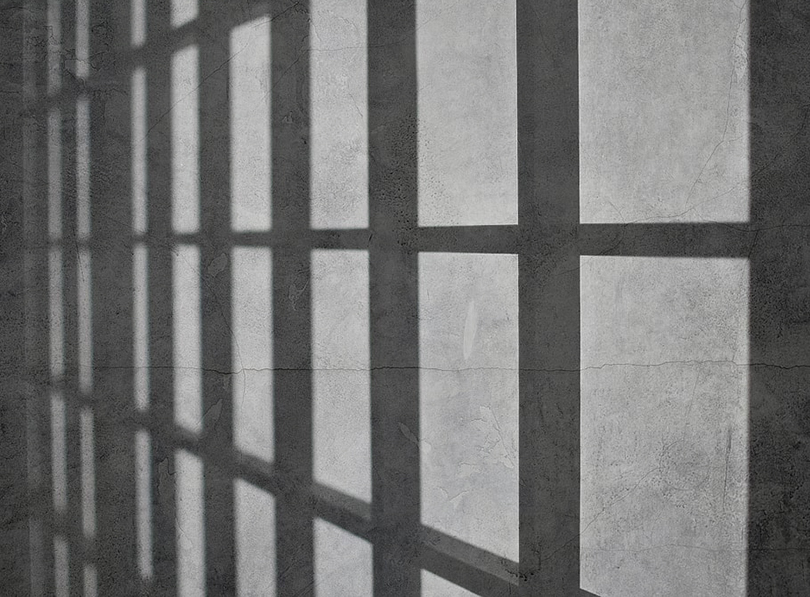 From GBI on 06/22/2023:


The GBI has arrested and charged Cordell John Henry Cobb, 22, of Midville, GA, with Armed Robbery, Aggravated Assault, and Possession of a Firearm During the Commission of a Crime. The investigation began on June 14, 2023, when the Glascock County Sheriff's Office asked the GBI to investigate an armed robbery that happened at the Gibson Mini Mart in Gibson, Georgia.
The investigation shows that Cobb entered the Mini-Mart and took an undisclosed amount of money during the incident. On June 16, 2023, the Burke County Sheriff's Office Special Response Team executed a search warrant in the 9000 block of Highway 56 in Midville relating to the investigation. Cobb, along with James R. Davis, 27, of Midville, were taken into custody by Burke County deputies and GBI agents.
Cobb was taken to the McDuffie County Jail, where he is currently being held on charges relating to the Gibson Mini-Mart robbery. Davis was being held at the Burke County Sheriff's Office for the Waycross Police Department for an armed robbery that took place in their jurisdiction but has since been moved to the Ware County Sheriff's Office. Cobb and Davis are suspects in at least fourteen robberies that have occurred across the state in the last several months, including the above counties as well as Bulloch, Chatham, Emmanuel, Jenkins, Tift, Ware, and Washington Counties.
This investigation is active and ongoing. Anyone with information is encouraged to contact the Glascock County Sheriff's Office at 706-598-2881 or the GBI's Thomson Regional Investigative Office at 706-595-2575. Anonymous tips can also be submitted by calling 1-800-597-TIPS (8477), online at https://gbi.georgia.gov/submit-tips-online, or by downloading the See Something, Send Something mobile app.
Once the investigation is complete, the case file will be given to Toombs Judicial Circuit District Attorney's Office for prosecution.
---
UPDATE 06/22/2023: Bulloch County Sheriff's Office investigators have also issued warrants for Cobb for two counts of armed robbery and other related charges. Charges stem from an investigation of a robbery at a Dollar General on Highway 80 West and the J and T Minute Mart on Highway 25.
From BCSO:
The Bulloch County Sheriff's Office has issued arrest warrants for CORDELL COBB for two counts of armed robbery and  various related charges. COBB is charged with robbing the Dollar General on Highway 80 West at Akins Pond Rd and the J and T Minute Mart on Highway 25. There may be additional suspect(s) in this case and the investigation is still ongoing. The Georgia Bureau of Investigation and Burke County Sheriff's Office arrested COBB after receiving information from various law enforcement agencies concerning robberies in their respective jurisdictions. Members of the Bulloch County Criminal Investigations Division have been actively investigating this case since the initial incidents. Sheriff Brown would like to thank all involved in taking this violent criminal off the street. He stated the cooperation shown between agencies on this case was above board in every way. He would also like to commend the BCSO Investigators who worked on this case. They developed information early on which was critical in making this arrest.
---
Statesboro Police Department detectives have been investigating armed robberies that occurred at an Enmarket on Fair Road and another on Northside Drive earlier this month. After a collaboration of various state and local agencies, Cordell Cobb of Midville was taken into custody in Burke County on June 16.  He is charged with a variety of offenses in several jurisdictions, as well as the Armed Robbery charges in Bulloch County.
From SPD:
On 6/1/23 at 2:39 a.m., SPD Patrol officers responded to Enmarket #753 at 1690 Fair Rd for a reported armed robbery. According to the clerk, a male with a firearm entered the store and took money from the register before fleeing. At 4:05 a.m., the same male entered the Enmark #505 at 565 Northside Drive East and robbed the clerk at that location. No one was injured in either incident.
In the days that followed, detectives released surveillance footage of a distinctive insignia on the robber's jacket and networked with other agencies in Eastern Georgia on similar cases . Based on a collaborative effort between various state and local agencies, Cordell Cobb (22, Midville, Ga) was taken into custody by law enforcement in Burke County on 6/16/23. He is charged with a variety of offenses in several jurisdictions and will at some point be returned to Bulloch County for processing on Armed Robbery charges for the events of 6/1/23.
Anyone with information on this case should contact Senior Detective Ben Purvis at 912-764-9911 or submit an anonymous tip to www.tipsoft.com or by texting 274637 and entering "TIPSSPD" plus your message.
---