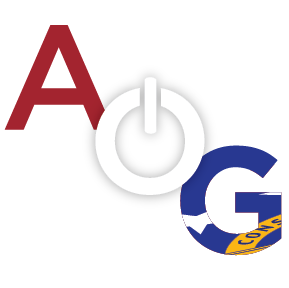 You may soon see that some of the vehicles for the Statesboro Police Department look a little bit different.

The Statesboro City Council approved the purchase of seven new Ford Police Interceptor SUV's. These are the same vehicles SPD Investigators currently use and the Bulloch County Sheriff's Office and the City of Pooler have made the change for some of their deputies and officers as well.
Deputy Chief Rob Bryan told the council Tuesday that the current vehicles, with the current mileage and the wear and tear they experience, are having a negative impact on the general fund. Two employees from the city shop were present to confirm what Bryan presented. "It's just getting out of hand," they said. "We can't keep going on like this."
The new vehicles will match the paint scheme of the current blue and grey Dodge Chargers in hopes of getting to the point where all SPD vehicles are the same. They will also be "up fitted" to meet the needs of law enforcement.
And not to worry about the fuel economy. Bryan showed paperwork from the Michigan Fuel Testing which depicted a small one mile per gallon difference.
The total cost of the vehicles will be $199,605, with each vehicle coming in at $26,680. Each vehicle also has a 7 year, 100,000 mile warranty, something the Statesboro City Shop says will benefit the city considerably. Any time there is an issue and a vehicle needs to be evaluated or fixed, the deductable is a mere $100. Currently, the Dodge Chargers are running a minimum of $2,000-$3,000 for repairs and only have a three year-36,000 mile warranty, according to what Deputy Chief Bryan told the council Tuesday. The vehicles will be paid for with the use of funds from the FY 2013 SPLOST project funding list.
The council also approved the purchase of 7 4RE in car video camera systems to Watch Guard in the amount of $36,970.00, as a sole source purchase. These new video systems will offer greater technology, integrate with the newly implemented body cameras, and provide a better system for backing up daily video data – something that has also had many vehicles in the shop for repairs over recent months. The technology will even allow for a replay of footage with side-by-side capabilities of both the dash cam and the body camera. These cameras are also funded with SPLOST money at a total of $59,350.06. They'll be installed locally at the city shop for $8,841.